Our Vision for Connecticut's Courts
Since the release of our UConn Law chapter's report on the lack of professional diversity among Connecticut judges and the formation of the CT Pro-People Judiciary Coalition, it has become clear that more pro-people lawyers who have represented people rather than powerful interests like corporations or the state are needed on the bench.
If we want to change the nature of justice in this country, it's not enough to just talk about the Supreme Court. We must think about our state courts and who we choose to oversee justice where people are most directly impacted.
It is long past time for a state judiciary that reflects the diversity of the people impacted by that judiciary. It is time for the Governor to prioritize the nomination of pro-people judges who have worked in fields like civil rights, public defense, legal aid, and labor law.
The Connecticut judiciary does not represent who we are.
It does not represent who we want to be.
% of active judges worked at corporate law firms
% of active judges worked as prosecutors
% of active judges worked as public defenders
% of judges were civil rights attorneys
There is a deep bench of pro-people attorneys in Connecticut who would make excellent judges for our state courts. Here are just a few who are doing amazing work and would make a great start toward building the pro-people judiciary that Connecticut deserves.
Legal Director of the Medical-Legal Partnership at the Solomon Center for Health Law and Policy at Yale Law School
James Bhandary-Alexander teaches and supervises law students who provide legal representation to medical patients with health-harming civil legal needs, including geriatric, breast cancer, palliative, pediatric, pediatric gender, reentry, and immigrant patient populations.
Read More
Previously, he worked as an attorney at New Haven Legal Assistance, where he represented clients in labor and employment, housing, public benefits, police misconduct, and civil rights cases, and as the Thomas Emerson Fellow at the law firm of David Rosen & Associates. Bhandary-Alexander also served as co-chair of Connecticut's Low-Wage Employer Advisory Board, on the state's Task Force on Domestic Workers, on the board of the Sex Workers & Allies Network, and currently serves on the Board of the New Haven Democracy Fund and as special advisor to Connecticut Drivers United, an organization of rideshare and delivery drivers.  For six years, he was President of the New Haven Association of Legal Services Attorneys.   
In 2016, he received the Micah Award from the Naugatuck Valley Project and the Brazilian Worker Center; and in 2019, he received the Unsung Hero Award from the Morris and Irmgard Wessel Fund. Bhandary-Alexander was a Public Interest Law Scholar at the Northeastern University School of Law, where received his J.D., and graduated with degrees in History and Afro-American Studies from the University of Wisconsin-Madison.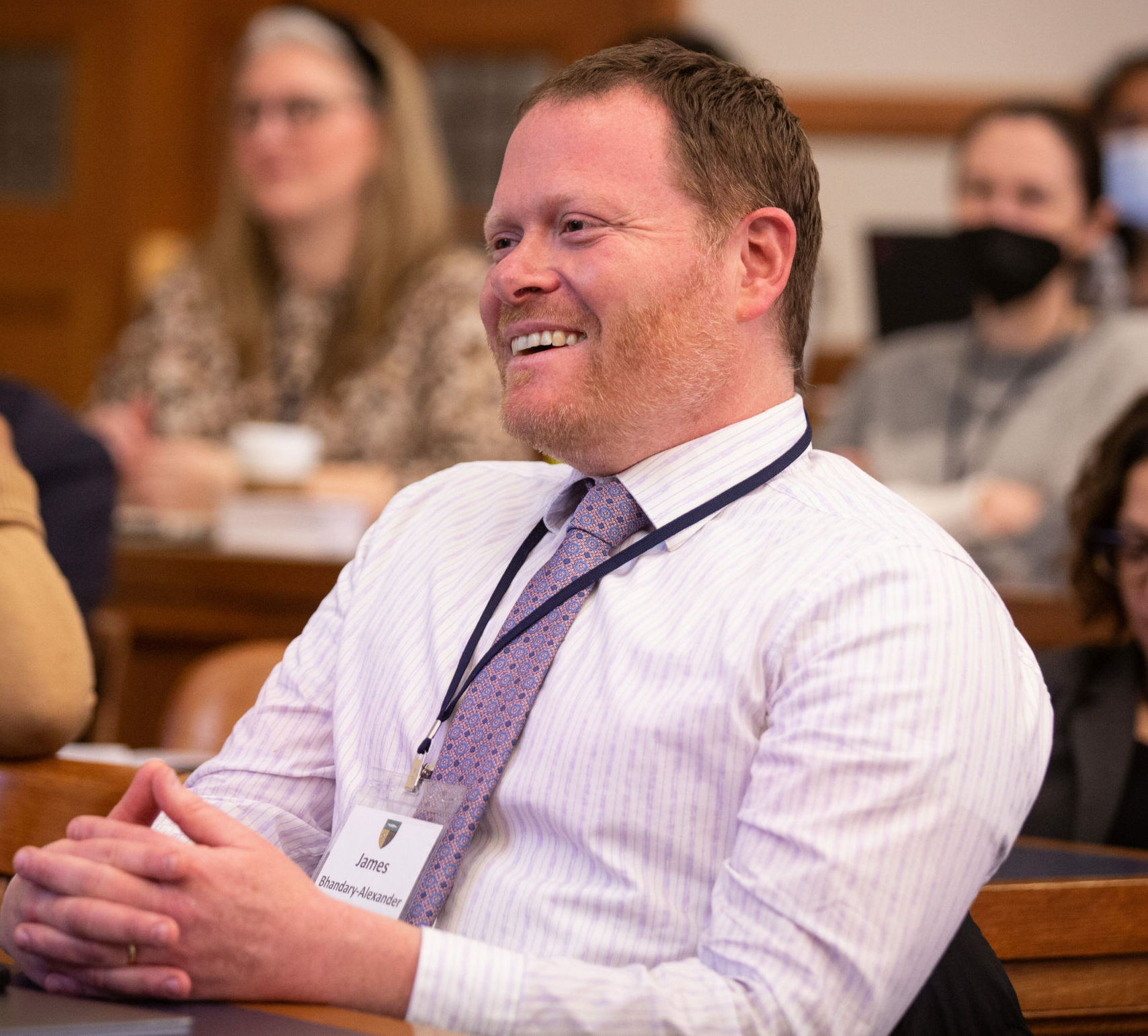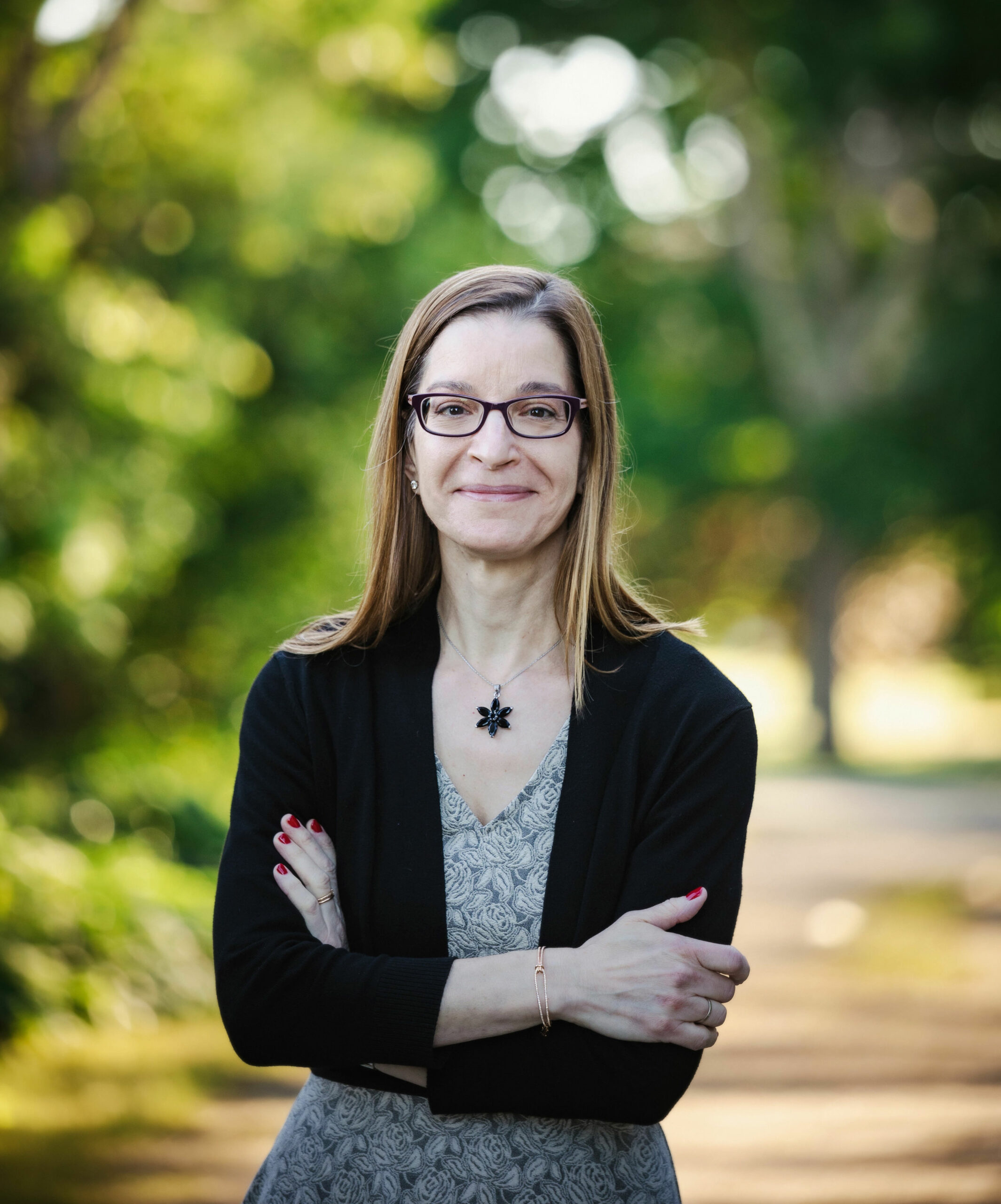 Managing Partner, Birckhead Law LLC
Tamar Rebecca Birckhead is a trial and appellate lawyer with her own criminal defense firm in Hartford, Connecticut. A former tenured law professor, Tamar has practiced indigent criminal defense for over 30 years.
Read More
A graduate of Yale University and Harvard Law School, Tamar was a public defender for a
decade in Massachusetts, first on the state level and then as a federal defender where she
represented Richard Reid, the so-called "Shoe Bomber" who was prosecuted under the U.S.A.
Patriot Act.
For 12 years Tamar taught criminal and juvenile defense practice at the University of North
Carolina at Chapel Hill where she also served as the Director of Clinical Programs. As an
academic, Tamar edited books, co-authored a casebook, and wrote over a dozen law review
articles. Her legal scholarship focused on issues related to juvenile justice, including solitary
confinement, prostituted children, and the criminalization of adolescence. She also contributed
to the public dialogue in the form of commentary and op-eds.
Tamar has a long record of professional service. She was a board member for the Campaign for
the Fair Sentencing of Youth, president of the board of the North Carolina Center for Actual
Innocence, a faculty member at the National Criminal Defense College, and an executive board
member of the Clinical Legal Education Association, to name a few.
Tamar appears frequently in the media. She was recently quoted in the New York Times
Magazine on the challenges of prosecuting domestic terrorism; she was one of three lawyers
featured in a 2021 documentary on attorneys who have represented individuals accused of
terrorism; and she is often called upon to comment on cases involving the intersection of
criminal defense and domestic terrorism.
Civil Rights and Environmental Attorney
Cynthia Jennings is currently working as a private practicing civil rights attorney out of Hartford, Connecticut. Cynthia is an environmental and civil rights attorney who served as a Councilwoman in the City of Hartford for six years.
Read More
One of Jennings most recent environmental justice achievements, was the 2023 Law passed by the Connecticut Legislature, and funded by the Department of Energy and Environmental Protection (DEEP) to provide enabling legislation to ensure that North Hartford largely Black and Brown citizens, receive equity relative to the more than 30 year old problem of flooding and sewage back-ups into basements of North Hartford residents. Another environmental initiative was the February 8, 2016, passing of a resolution by the Hartford City Council, and the mobilizing of more than 29 Connecticut non-profit organizations to oppose the building of a gas pipeline through the reservoir where Hartford residents obtain their drinking water. Jennings was a presenter at the Toxics Action National Conference held at Northeastern University in Boston, Massachusetts, following her trip to Flint Michigan to assess the Flint water crisis. While on Hartford City Council, as chair of the Environment Committee, Jennings passed a resolution organized and supported by multiple Connecticut environmental organizations, to ban fracking waste in Connecticut and to provide guidance to the Connecticut General Assembly regarding fracking waste in Connecticut.
On April 24, 2014, Councilwoman Jennings received an Official Citation from the Connecticut General Assembly in recognition of her service to the City of Hartford for her work through the Connecticut Coalition for Environmental Justice (CCEJ), an organization which she served for six years, as Board Chairperson and as one of the founding members, under the leadership of Dr. Mark Mitchell, former Health Director for the City of Hartford, Sharon Lewis, CCEJ current Executive Director, and the assistance and ongoing support of the late Larry Charles, Sr. Executive Director of ONE/CHANE, Inc., a powerful community based organization located in North Hartford.
Jennings is recognized as bringing the issue of environmental justice to national attention, through her opposition, clean-up and closure of a polluting landfill located in North Hartford at no cost to Connecticut taxpayers. She also helped close down a polluting trash incinerator in South Hartford where asthma rates for Black and Brown children were some of the highest in the country. Jennings was one of 26 people nationally, appointed by the Clinton Administration, to serve on the National Environmental Justice Advisory Committee (NEJAC). In this capacity, she visited more than 28 Native American Reservations in thirteen states and was appointed as one of the advisors to Carol Browner, Environmental Czar under the Obama Administration.
Cynthia also served as a Board Member on the Connecticut Fund for the Environment, in New Haven, Connecticut. She also served as a consultant to Northeast Utilities and Eversource, a consultant to the U.S. Environmental Protection Agency Region One Office, and she worked as an Environmental Attorney through the firm of Alan Kosloff, Esq. in West Hartford, Connecticut. Cynthia was a founding partner of the Barrister Law Group in Bridgeport, Connecticut, one of the largest African American-Caribbean Law Firms in Connecticut. She is licensed to practice law in federal and state courts in Connecticut, and at the Second Circuit Court of Appeals in New York.
She is a strong advocate for an end to the unjust prison system that disproportionately imprisons African American and Latino men and women and she is a true fighter for justice and an end to educational, employment, health and economic disparities that impact African Americans, Latinos, women, children, seniors, and other protected classes throughout Connecticut.
Cynthia served as the first Executive Director of the Black and Puerto Rican Caucus of the Connecticut General Assembly for three years. She was mentored by the late Mayor Carrie Saxon Perry, Hartford's first African American Mayor, and served four years in her mayoral administration.
Cynthia owned and operated a private school by the name of Plan B Incorporated, and Plan B Test Preparation, LLC in Hartford, Connecticut. Through Plan B, Cynthia provided thousands of jobs to African American and Latino men, and women throughout Connecticut, New York, and New Jersey, by preparing them to take and pass employment and educational examinations.
She was written up in Black Enterprise Magazine, for her ground-breaking work in employment testing preparation, and she served as a Testing Consultant for the State of Connecticut Department of Education.
Jennings was also featured on the top of the Hartford landfill, in the November 2018 issue of Hartford Magazine for her groundbreaking work on the clean-up and closure of the Hartford Landfill, in an article that covered the Hartford Landfill ten years after closure and clean-up, an initiative that she is known to have spearheaded and carried through to completion. This landfill now serves as host to 450 solar panels, and a bird sanctuary.
Cynthia has been attributed to changing the face and race of the Hartford Police Department, and the Hartford Fire Department, through Plan B, Incorporated, where she trained hundreds of individuals to pass the police and fire entry level and promotional examinations. Some of Cynthia's students have served in the highest ranks of the police and fire departments, including the positions of Chief, Assistant Chief, Captains, Sergeants, Detectives and officers. The first African American and Latino women on the Hartford Fire Department were her students through Plan B, Incorporated.
Cynthia has trained thousands of individuals through her business, Plan B Incorporated, and the National Black Police and Fire Associations. She has trained over 2500 people to take and pass State Correction Officer examinations, teacher certification examinations, fire and police examinations, and she has been successful in the placement of hundreds of individuals into employment through the U.S. Postal Service, State Police, U.S. Census Bureau, local hospitals and clinics through Licensed Practical Nurse Board Examination Preparation programs, and teacher certification programs. Jennings has prepared hundreds of substitute teachers for the Teacher Certification Examination in Connecticut, increasing their pay from $75.00 per day to $75,000 per year plus benefits.
Cynthia Jennings is a graduate of Central Connecticut State University (CCSU) and UCONN Law School. She is the proud mother of Sean Brown, a former Marine currently residing in North Carolina and Shirene Brown, a private business owner, residing in Florida. She is the adopted mother and mentor of more than twenty children, and now successful adults currently residing in Connecticut.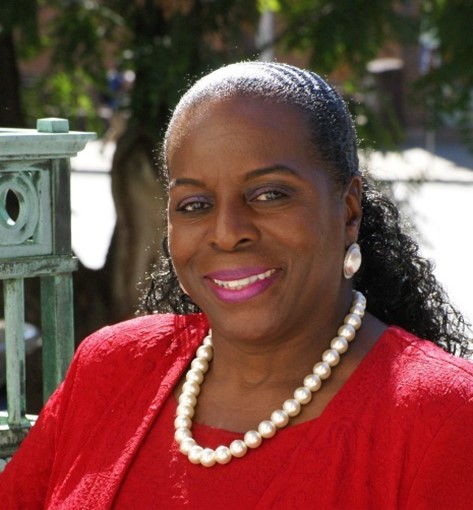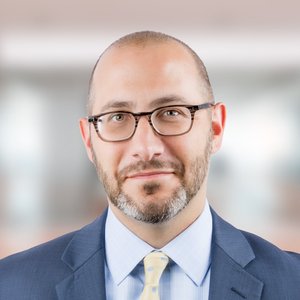 Solicitor General, Office of the Connecticut Attorney General
Joshua Perry is the Solicitor General at the Office of the Attorney General. Joshua brings years of experience in public defense reform and criminal justice and civil rights work to this position.
Read More
Josh was named Connecticut's Solicitor General in 2022, after three years serving as Special Counsel for Civil Rights to Connecticut Attorney General William Tong. He is responsible for overseeing all the AGO's appellate litigation and for drafting the Attorney General's formal opinions.
Before joining the AGO, Josh was a longtime civil rights litigator and policy advocate. In the years after Hurricane Katrina, he was Counsel for Special Litigation and General Counsel at the Orleans Public Defenders. Then, as Executive Director of the Louisiana Center for Children's Rights, he ran the Deep South's only specialized juvenile justice civil rights law office. He has also been Deputy Director of Connecticut Legal Services and an Associate Research Scholar at Yale Law School.
Josh is a graduate of Harvard College and New York University School of Law, where he was named to the Order of the Coif and served on the Law Review. He lives in New Haven, the city where he was born, with his wife, Anna VanCleave, and their three daughters.
Human Rights Attorney, Connecticut Commission on Human Rights and Opportunities
Michael Roberts is an attorney at the Connecticut Commission on Human Rights and Opportunities (CHRO), the state agency tasked with eliminating unlawful discrimination in employment, housing, public accommodations, and other areas. Shaped by his experiences growing up in a bilingual and multi-ethnic household, Michael has dedicated his career to promoting justice, establishing equal opportunity, and abolishing systemic barriers.
Read More
Since joining the CHRO more than a decade ago, Michael has proven himself a creative and determined advocate for the advancement of civil rights, particularly at the appellate level. He has appeared more than a dozen times before the Connecticut Supreme and Appellate Courts, successfully preserving pathways by which individuals who have suffered discrimination may vindicate their rights, and preventing the establishment of unwritten exceptions to Connecticut's antidiscrimination statutes. Outside the CHRO, Michael has served as the inaugural Chairperson of the LGBTQ Committee of the Town of Cromwell, and as a member of the Diversity, Equity, and Inclusion Committee of the Connecticut Bar Association.
Michael earned a B.A. in Spanish from the University of Connecticut, as well as a J.D. from the University of Connecticut School of Law. While in law school he served as Editor-in-Chief of the Connecticut Journal of International Law, President of the Lambda Law Society, and as a Spanish-language translator for the Asylum and Human Rights Clinic.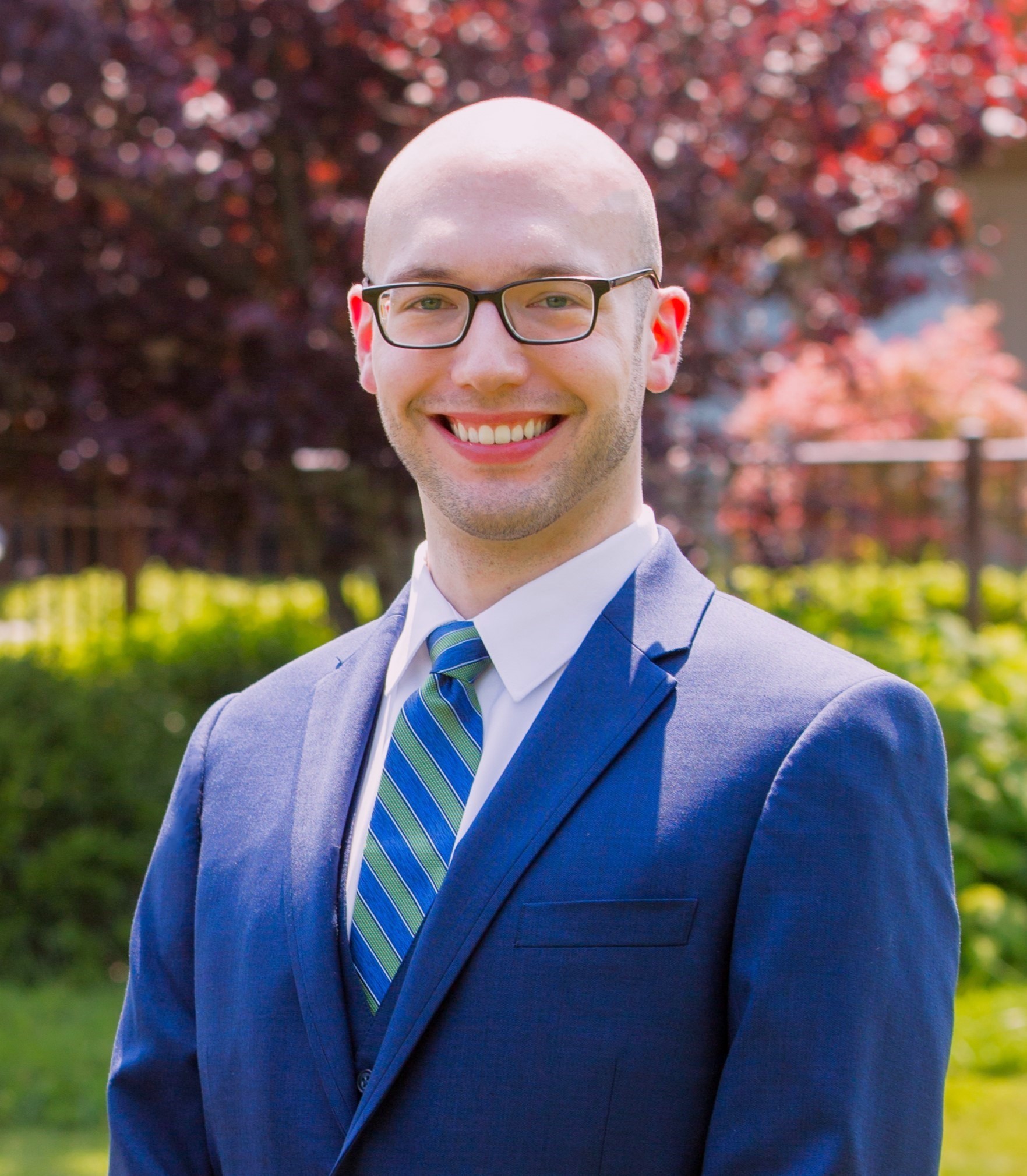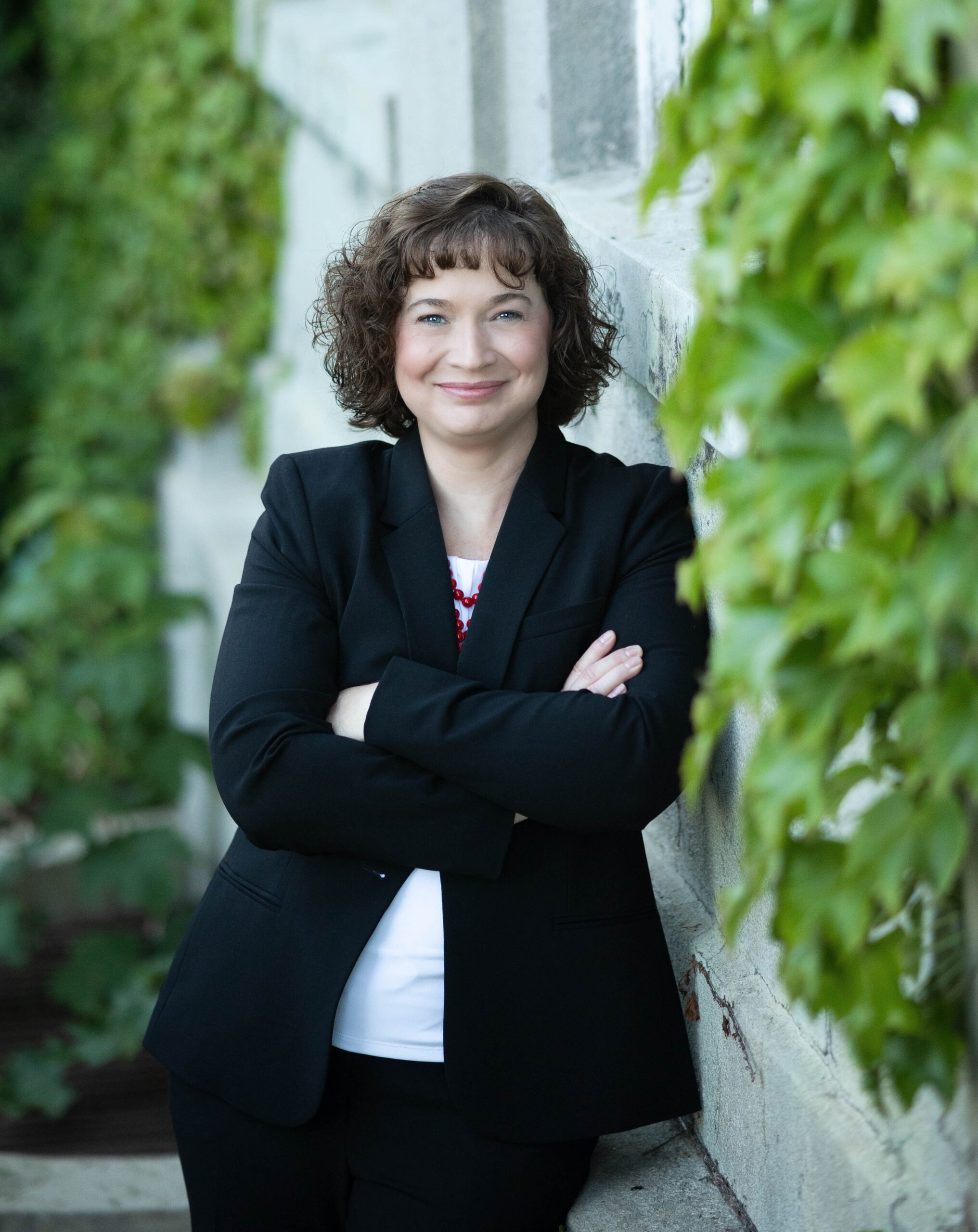 Partner at Koch, Garg & Brown and Founder of the Connecticut Women's Criminal Defense Lawyers, Inc
Jessica is a principal at Koch, Garg & Brown, where she practices in the areas of criminal defense and post-conviction litigation. Though in private practice, Jessica focuses on indigent defense through state and federal court appointments and pro bono matters in addition to advocating for legislative change.
Read More
During the 2023 legislative session, Jessica, in connection with other practitioners and students from Yale Law School, successfully pressed the legislature to pass a bill designed to raise the age of juvenile parole to under the age of 21 years old, rather than 18 years old, in an effort to bring Connecticut legislation into step with the latest research in neuroscience, and Supreme Court precedent.
Jessica believes that her ability to empathize with and listen to her clients, garnering unparalleled loyalty and trust, and zealously applying her knowledge of the law to each individual client's circumstances is the key to her success. Jessica believes that a lawyer must truly understand her client's plight and be able to relate to that grief as a necessary first step in creating a successful attorney-client relationship.
Prior to her work with the indigent prison population, Jessica was on the team of attorneys who successfully litigated Michael Skakel v. Warden, 325 Conn. 426 (2016), opinion superseded on reconsideration sub nom, Skakel v. Warden, 329 Conn. 1 (2018), cert. denied sub nom., Connecticut v. Skakel, 139 S. Ct. 788, (2019), resulting in the release of an innocent man from prison and ultimate dismissal of the murder charges. She also wrote the Supreme Court brief in State v. Eddie Perez, 147 Conn. App. 53 (2013), aff'd, 322 Conn. 118 (2016), where former Mayor Eddie Perez's convictions following trial were overturned as the higher courts determined that his charges were improperly joined for trial.
Since working on court appointed matters, Jessica has succeeded in getting relief to deserving clients, all of whom happen to be from minority populations, winning compassionate release for federal inmates neglected by the system during the COVID-19 pandemic, obtaining a sentence commutation for a man who received a 65 year sentence for a murder committed at the age of 18, knocking his sentence down to 35 years, and making him immediately eligible for juvenile parole, and overturning an unconstitutional sentence for a young man whose was denied the effective assistance of counsel at his sentencing.
In addition to her criminal defense practice, Jessica is a Board of Director member of the Connecticut Women's Consortium, a non-profit organization that has aimed to provide quality gender-informed and trauma-responsive training to Connecticut's behavioral health professionals. She also recently founded and incorporated a fledgling non-profit professional organization for Connecticut women defense attorneys, designed to help women lawyers network, support, educate, and mentor one another. She is also a member of the Connecticut Criminal Defense Lawyers' Association and was voted a Super Lawyers Rising Star in 2016.
Partner, Esperanza Center for Law and Advocacy
Tina Colón Williams, Esq. is a Partner with Esperanza Law, where she represents immigrants and asylum seekers in all proceedings and advocates for more just immigration laws. 
Read More
Tina double-majored in Political Science and Ethnicity Race & Migration at Yale University. After spending some time as a legal intern with Integrated Refugee and Immigrant Services in New Haven, she received a J.D. from the University of Connecticut School of Law.
A long-time resident of New Haven, Tina interned with several public interest organizations in the area, including Apostle Immigrant Services and Yale Law School's Jerome N. Frank Legal Services Organization. She began her legal practice at Wiggin and Dana, LLP as an Associate in the Immigration & Nationality Law and Compliance Group, and she served as a Law Clerk with the United States District Courts for the District of Connecticut. Tina has also taught an introductory legal writing course at Yale Law School.
In her free time, she is actively involved in the New Haven community as one of the pastors at the Elm City Vineyard Church. She also serves on the Board of Directors for Integrated Refugee and Immigrant Services. She is passionate about access to justice and wholeness for marginalized communities, and she is grateful to be part of Esperanza's mission and work.
Tina is admitted to practice in the State of Connecticut, as well as in the United States Courts of Appeals for the Second, Fifth, and Eighth Circuits.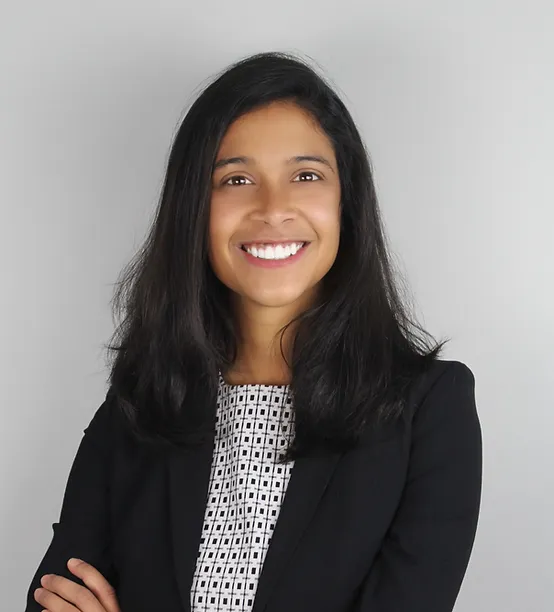 Ready to unrig the courts?