Power to the people
The People's Parity Project is a movement of law students and attorneys organizing for a democratized legal system which empowers working people and opposes subordination in any form.
Together, we are dismantling a profession that upholds corporate power and building in its place a system that reflects our values of justice, equity, and solidarity. Join us!
Our legal system is supposed to protect workers and consumers, and hold the powerful accountable when they break the rules. Today, corporations use their economic power to force workers and consumers to sign away their rights, with virtually no judicial oversight.
The vast majority of American consumers and non-union workers are subject to forced arbitration agreements and class-action waivers that block them from going to court when their rights are violated.
Even when workers and consumers can get into the courtroom, they can't fight for their rights on a fair and equal playing field. Corporate judges—often hand-picked by the Federalist Society and the Chamber of Commerce—shield corporations from accountability for covering up sexual harassment, ripping off consumers, or stealing workers' wages.
The heart of PPP is our chapters on over a dozen law school campuses from Hartford, Connecticut, to San Antonio, Texas. We also have working groups of law students and attorneys across the country fighting to unrig the courts, build worker power, and more. Our work is supported by our staff, Board of Directors, and Advisory Council.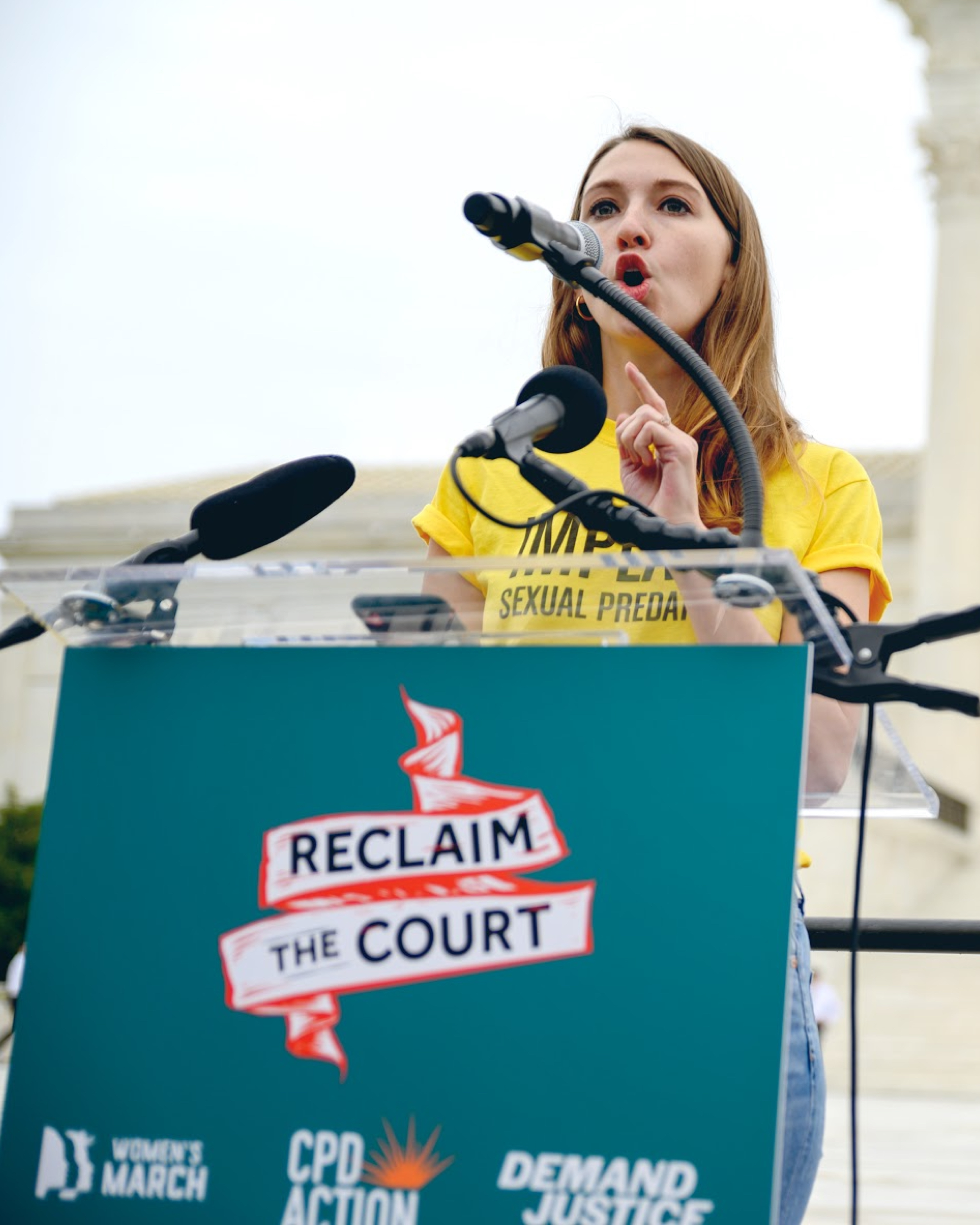 Molly Coleman
Executive Director
Molly Coleman is a co-founder of PPP and the organization's first Executive Director. She is a graduate of Harvard Law School, where she served as Editor-in-Chief of the Harvard Civil Rights-Civil Liberties Law Review in addition to working for a number of legal organizations committed to advancing justice for the most marginalized. Prior to law school, Molly spent three years with City Year New York, working to close the opportunity gap for students in Harlem and the Bronx and to empower young people to become civically engaged leaders.
Molly's work with PPP is regularly featured in national outlets, including the New York Times, the Washington Post, New York Magazine, Business Insider, and elsewhere. Her writing has appeared in The American Prospect, Bloomberg Law, Teen Vogue, the Minnesota Reformer, among other outlets.
Molly is a graduate of the University of Wisconsin – Madison, and lives in her hometown of Saint Paul, Minnesota.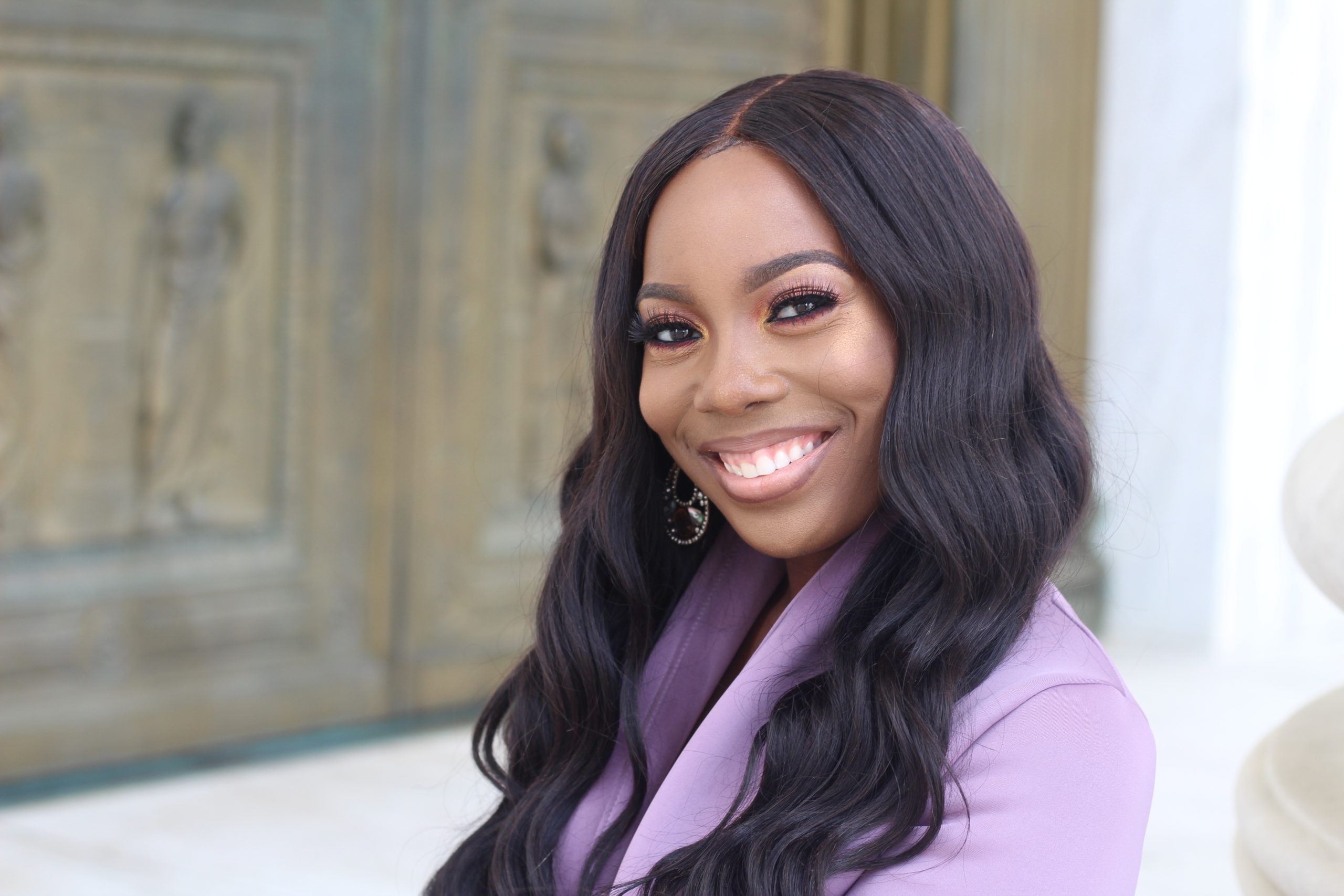 Tristin Brown
Policy & Program Director
Prior to becoming the Policy & Program Director at PPP, Tristin Brown was an Associate Counsel at the Washington Lawyers' Committee for Civil Rights and Urban Affairs. She first joined the Committee as the Small, Webber, Spencer Litigation Fellow of the Georgetown Women's Law & Public Policy Fellowship Program. Tristin graduated summa cum laude from Florida A&M University with a B.S. in Public Relations, and earned her J.D. from Georgetown University Law Center. At Georgetown, Tristin was the President of the Black Law Students Association, a Public Interest Fellow, Student Ambassador, and Online Editor and Special Projects Chair of the Georgetown Journal of Law & Modern Critical Race Perspectives. She was also recognized as a Pro Bono Pledge Honoree and Dean's Certificate recipient for her special and outstanding service to the Law Center community, and elected by her peers to represent her class as a 2019 student commencement speaker. Additionally, at Georgetown, Ms. Brown represented clients in the DC Superior Court as a student attorney in the Domestic Violence Clinic. She has held externships with the Political Law Group of Perkins Coie LLP, Advancement Project and the litigation division of the Federal Election Commission. In 2018, she was selected as a Ms. JD Fellow. Prior to attending Georgetown, Ms. Brown worked as a staffer for former U.S. Congresswoman Gwen Graham and interned for U.S. Senator Kirsten Gillibrand, former U.S. Senator Bill Nelson, and the Congressional Black Caucus Foundation.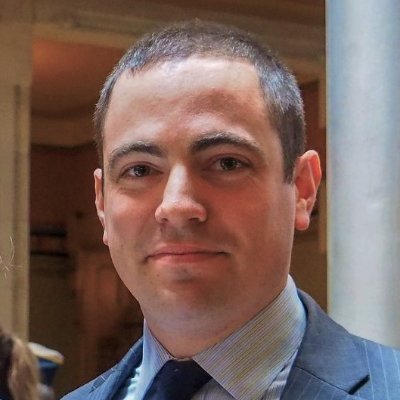 Steve Kennedy
Organizing & Network Director
Steve Kennedy is PPP's Organizing and Network Director, joining the staff after founding his campus's chapter of PPP. Prior to joining PPP, Steve worked as a fellow with Greater Hartford Legal Aid and Connecticut Veterans Legal Center and a law clerk at The Flood Law Firm. Steve was also the Connecticut Team Leader for Iraq and Afghanistan Veterans of America, where he led significant organizing and advocacy efforts. Before deciding to pursue a legal career, Steve was a structural biologist and served in the U.S. Army airborne infantry. He received his J.D. from the University of Connecticut School of Law, M.S. from New York University, and B.S. from the University of Massachusetts Boston.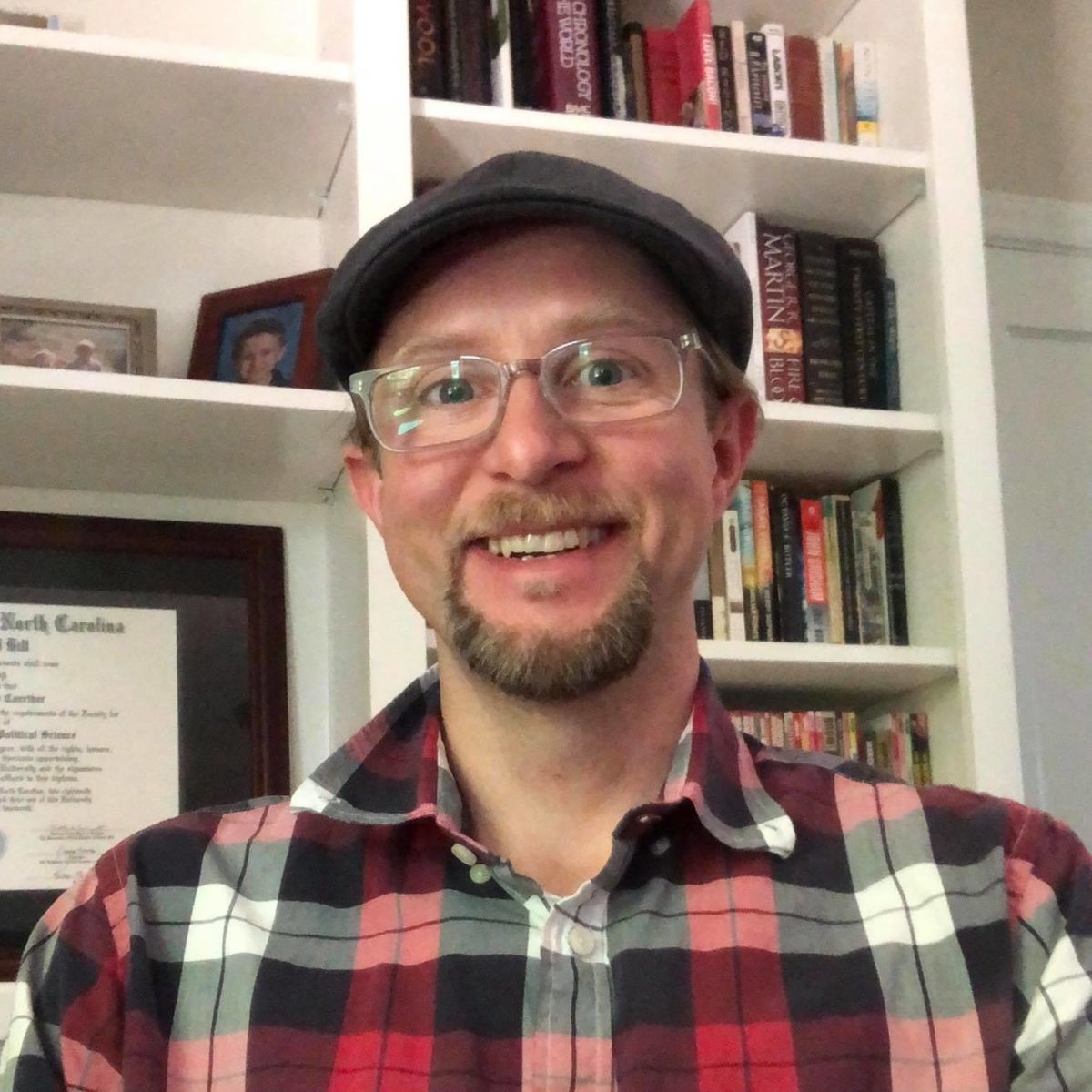 Billy Corriher
State Courts Manager
Billy Corriher is the state courts manager for PPP and a longtime advocate for fair courts and progressive judges. He worked at the Center for American Progress from 2012 to 2017. Billy has helped fight Republican attempts to pack the courts in his native North Carolina with judges who would limit the rights of workers and voters, and he has worked with progressive courts advocates around the country. He also worked as a freelance journalist whose work appeared in Facing South, Governing, ThinkProgress, and other outlets. In 2021, Billy released a book titled
Usurpers: How voters stopped the GOP takeover of North Carolina's courts
. Billy earned his bachelor's degree in political science with a minor in journalism from the University of North Carolina-Chapel Hill and his law degree from Georgia State University.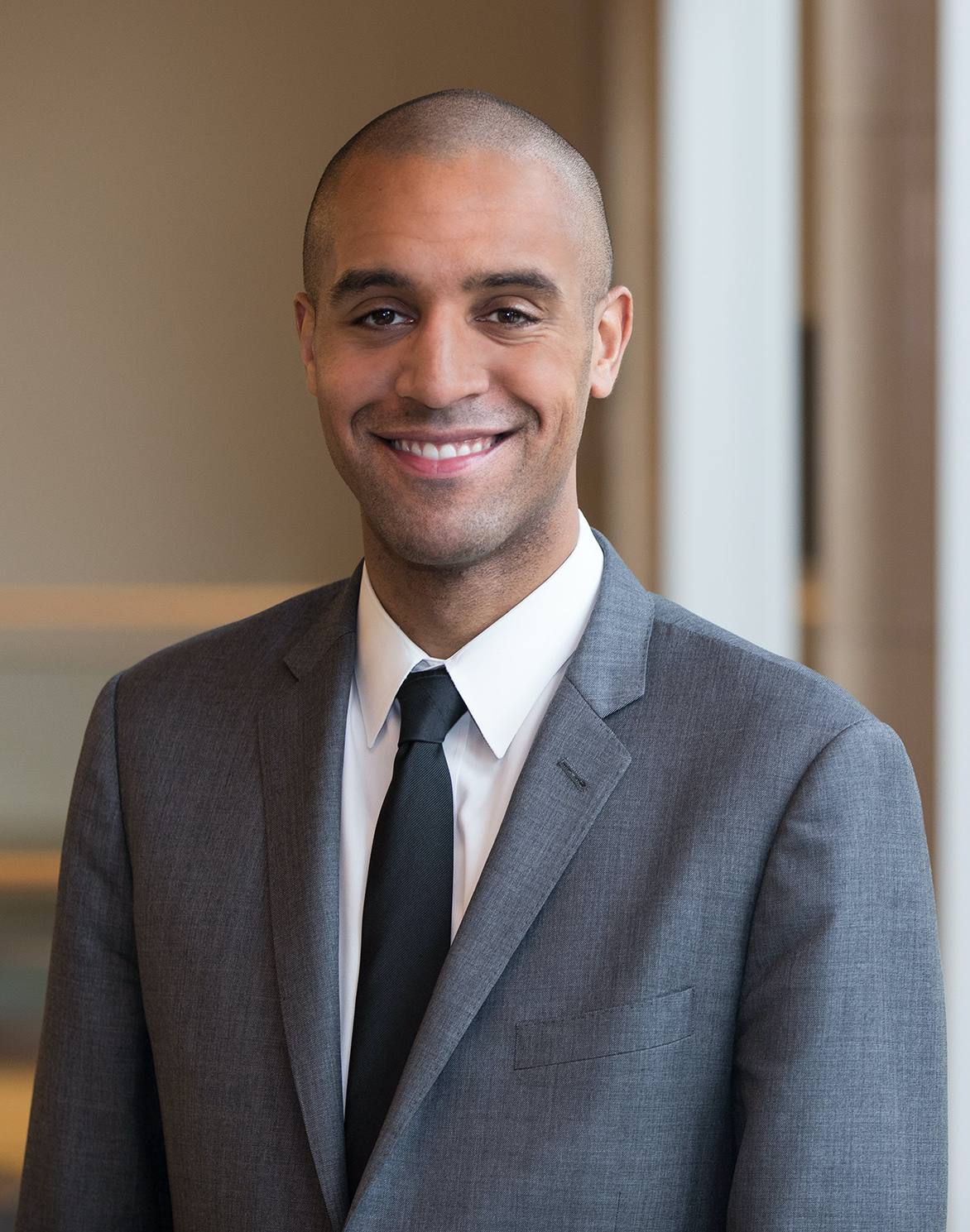 Niko Bowie
Nikolas Bowie is an assistant professor of law at Harvard Law School. He is a historian who teaches and writes about federal and state constitutional law and local government law. His current research interests include critical legal histories of federal immigration law, noncitizen voting, and the separation of powers.
In addition to teaching and writing, Professor Bowie litigates criminal and civil appeals. He is on the board of Lawyers for Civil Rights, which advocates on behalf of immigrants and people of color; MassVote, which advocates for voting rights and election reform; and People's Parity Project, which organizes law students and lawyers to build a justice system that values people over profits. He sits on the City of Cambridge's planning board, which applies and recommends changes to the city's zoning ordinance. He is also an avid marathoner.
Professor Bowie received a BA in history from Yale and a JD and PhD in history from Harvard. Between law school and graduate school, Professor Bowie clerked for Judge Jeffrey Sutton of the US Court of Appeals for the Sixth Circuit and Justice Sonia Sotomayor of the US Supreme Court.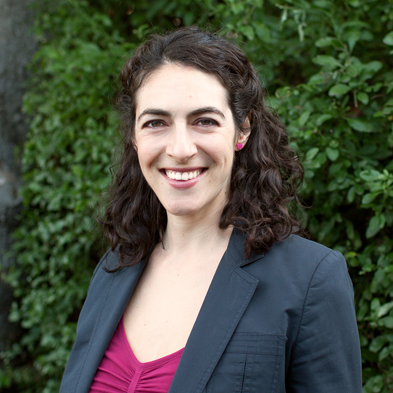 Rachel Deutsch
Rachel Deutsch directs the California Coalition for Worker Power's Our Voices, Our Jobs campaigns to strengthen retaliation protections and invest in worker education. At the Center for Popular Democracy, Rachel anchored passage and implementation of Fair Workweek policies. She built a national campaign hub to fight forced arbitration and advance innovative policy for collective enforcement of workplace rights. In 2020, Rachel launched Unemployed Action, a digital organizing initiative, and led a national coalition to win extension of federal pandemic unemployment benefits for 14 million workers. Rachel previously litigated cases involving labor and employment, elections, and environmental protection. Before law school, Rachel organized hospital workers with the Service Employees International Union. She lives in Eagle Rock California.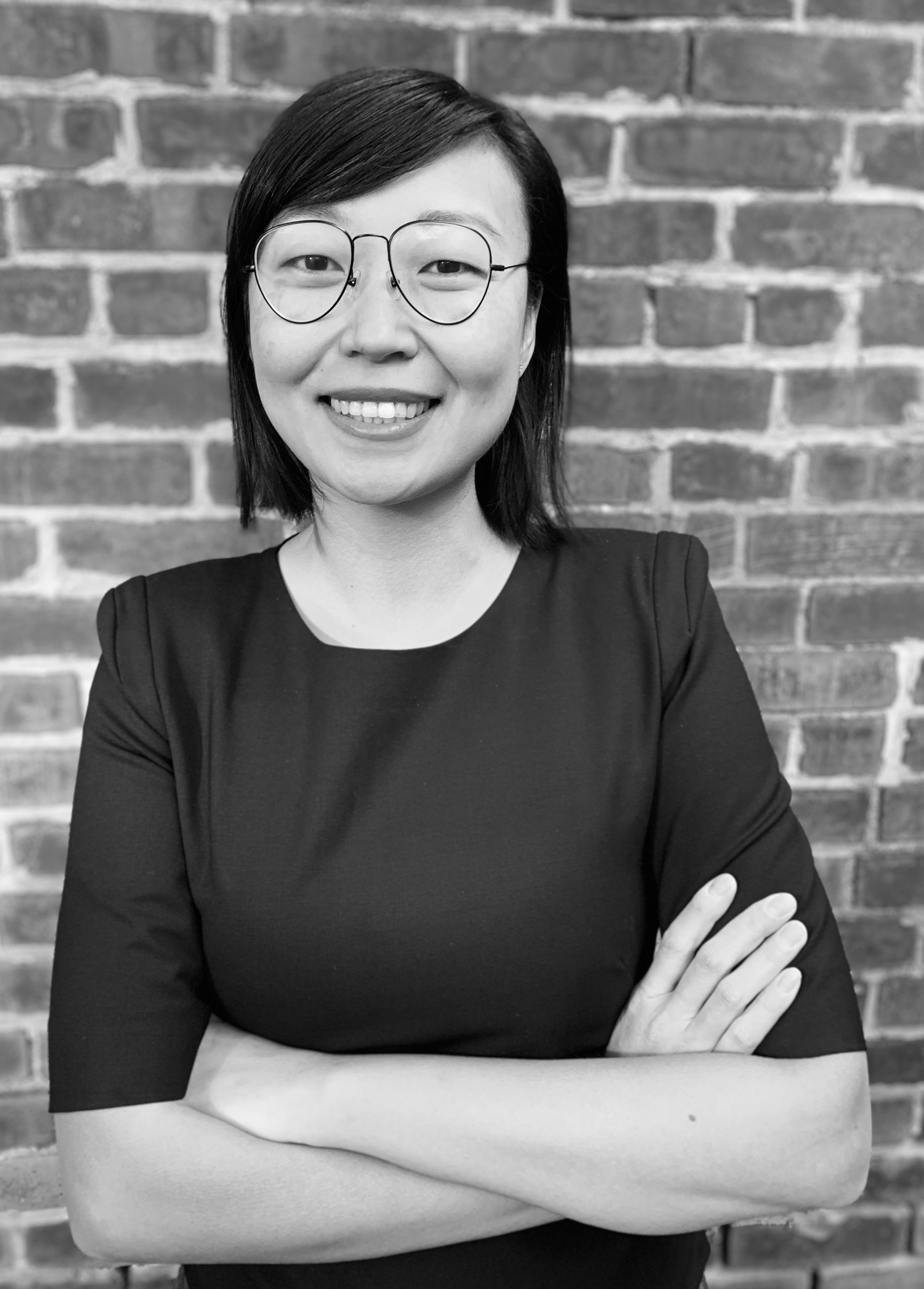 LiJia Gong
Co-Chair
LiJia is the Policy and Legal Director at Local Progress. She leads the development of Local Progress' policy and research capacity to support members and drives the development and growth of national program areas.
LiJia is an attorney with over a decade of experience in policy, litigation, and political strategy. Prior to joining Local Progress, she served as Counsel at Public Rights Project, an organization that empowers local and state governments to advance civil rights, worker and consumer rights, and environmental justice. At Public Rights Project, she launched a partnership with Local Solutions Support Center to fight abusive state preemption of local policymaking. LiJia has worked on the 2018 campaign to re-elect Senator Elizabeth Warren of Massachusetts and served as a law clerk for Judge Kiyo Matsumoto of the U.S. District Court for the Eastern District of New York. Prior to becoming a lawyer, LiJia worked as a research assistant at the Federal Reserve Board of Governors.
LiJia earned her J.D. from Georgetown University Law Center and her B.S.F.S. from Georgetown University. She immigrated to the United States from China at age 5, grew up in Maryland, and currently resides in Washington, DC, with her husband (Andrew) and cat (Wilma).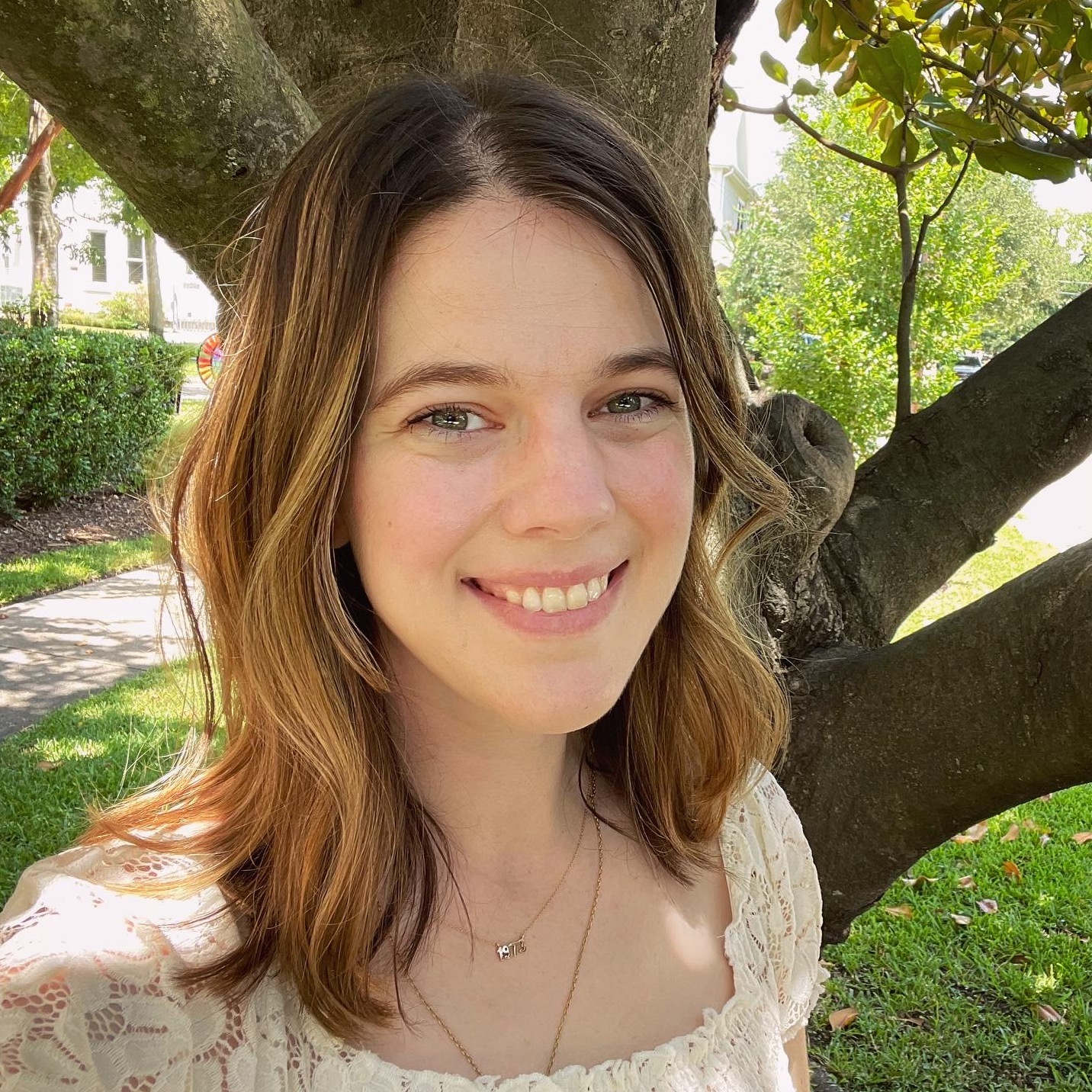 Vail Kohnert-Yount
Treasurer
Vail Kohnert-Yount (she/her) is from Houston and lives in Brownsville, Texas. As a Harvard Law student, she co-founded PPP and organized to unionize graduate student workers with the United Auto Workers. She is now a Skadden Fellow at Texas RioGrande Legal Aid, representing low-wage workers who have experienced wage theft, sexual harassment, and discrimination in the borderlands. She is a proud shop steward and member of UAW Local 2320, the National Organization of Legal Services Workers. She also volunteers with Jane's Due Process, helping pregnant and parenting Texas minors access abortion and other civil rights.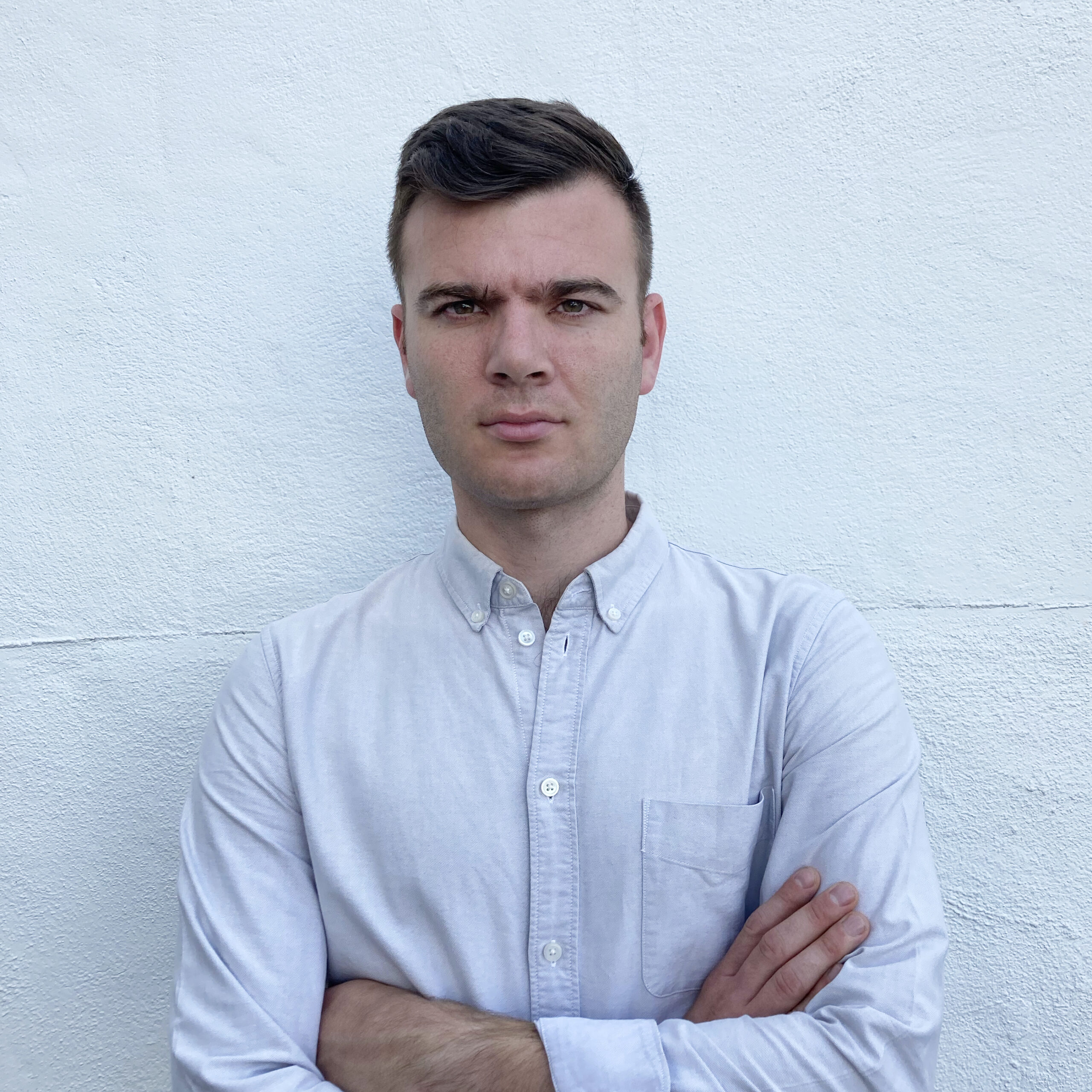 Jacob Lipton
Co-Chair
Jacob Lipton is the Co-Executive Director of Justice Catalyst. His work includes philanthropic advising to support justice-focused legal innovation, promoting public interest litigation finance, and administering the Justice Catalyst Fellowship program. Before joining Justice Catalyst, Jacob was co-founder and Program Director of the Systemic Justice Project at Harvard Law School. Jacob holds a J.D. from Harvard Law School, where he was co-Editor in Chief of Unbound: Harvard Journal of the Legal Left, and a B.A. in Classics from King's College London. He is the board co-chair of People's Parity Project and is admitted to practice law in Massachusetts.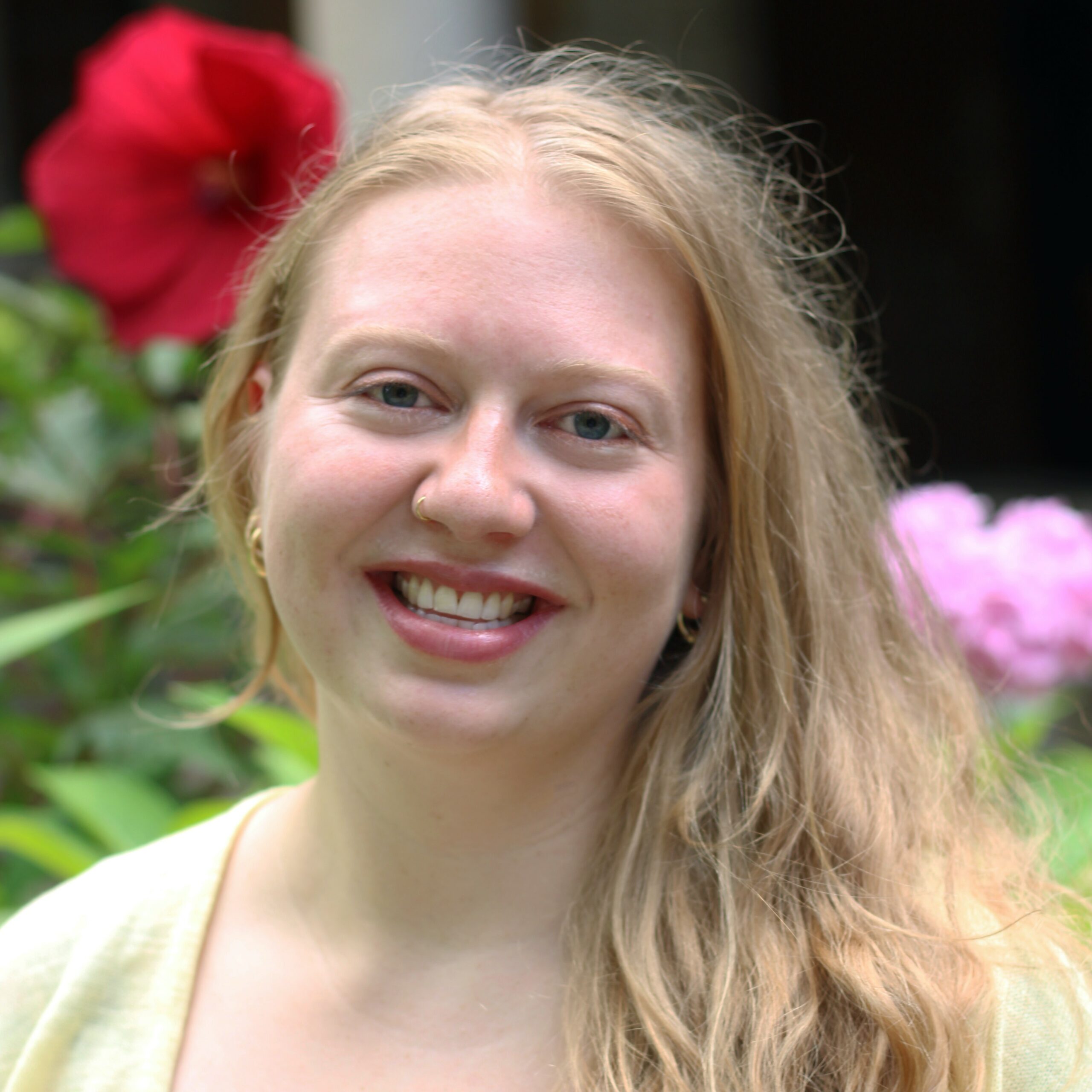 Cecilia Landor
Student Representative
Cecilia Landor is a 3L at the University of Michigan Law School. Prior to attending law school, she worked for several years in nonprofits in the Chicago area.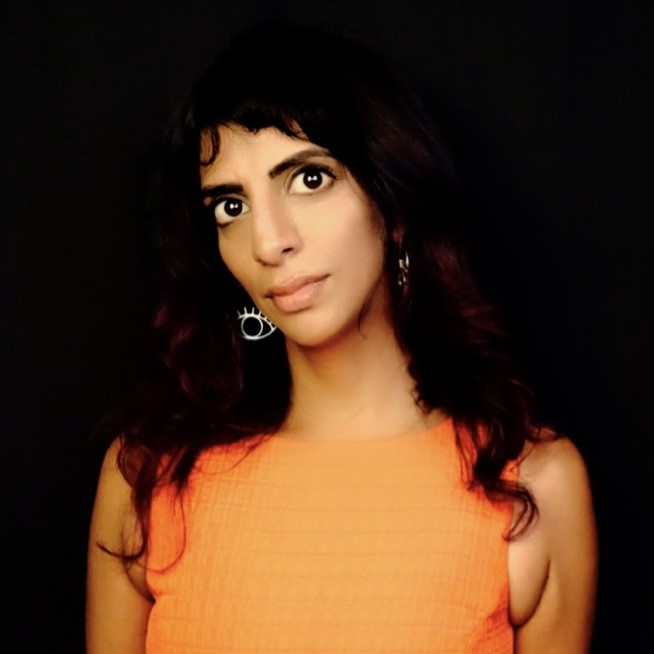 Sheila Maddali
Sheila Maddali (she/her) is the daughter of South Asian immigrants and began organizing as a teenager when her community was targeted by post-9/11 racial profiling and immigration enforcement. She has been involved in the struggle for racial and economic justice for nearly two decades in a variety of roles, ranging from street canvasser to legal counsel. For the past decade her work has focused on the intersection of law and organizing. Prior to becoming Executive Director of the National Legal Advocacy Network (NLAN), Sheila served as the Director of Law & Organizing at the Restaurant Opportunities Centers United (ROC United). Before that she practiced immigration law and organized around immigrant detention, prison expansion, and sex workers rights.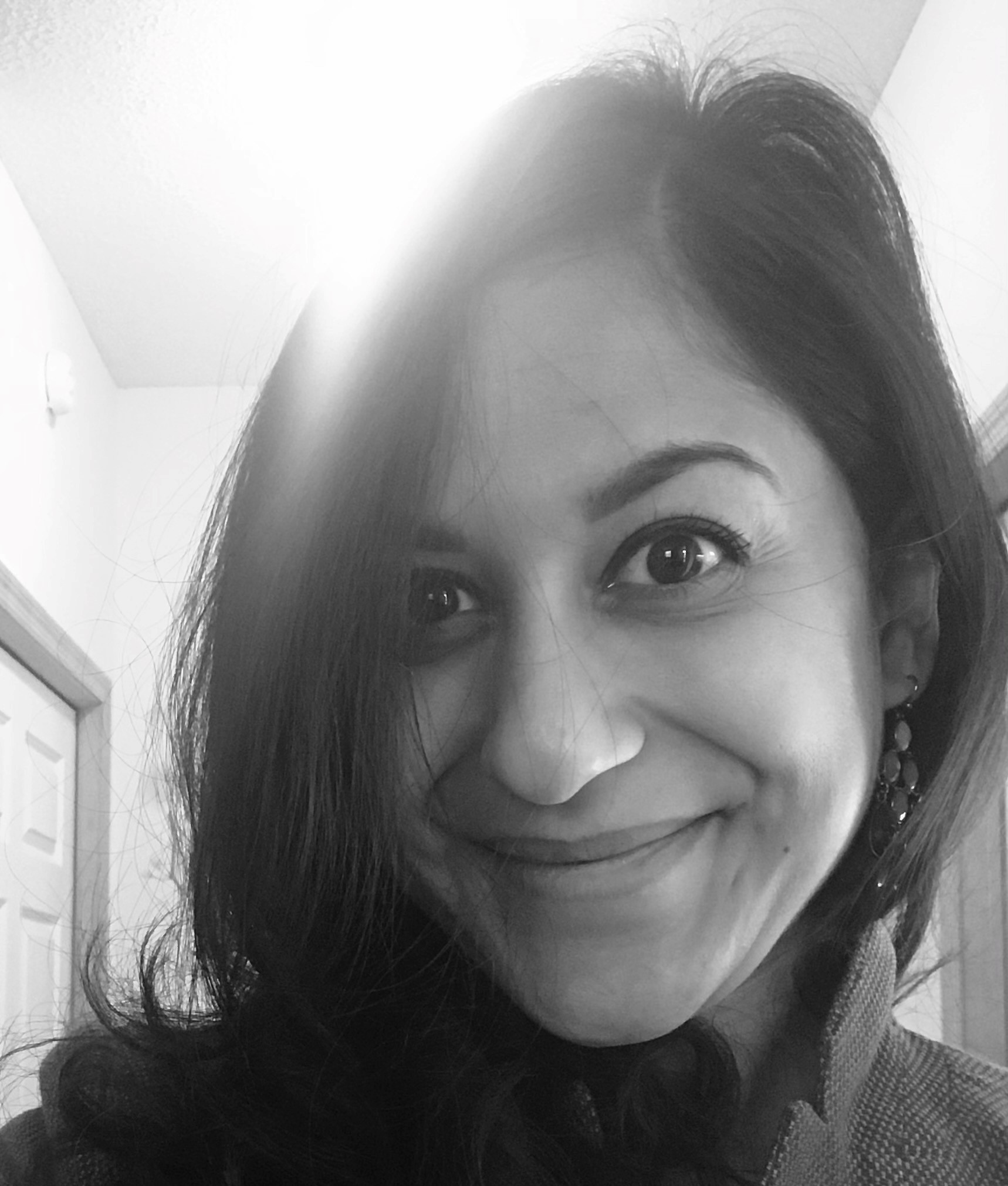 Anna Prakash
Anna P. Prakash is a partner at the Nichols Kaster law firm in Minneapolis, where she is one of the leaders of the firm's Civil Rights and Impact Litigation practice group. Her practice aims to tackle discrimination and the unjust imbalance of power across numerous settings and bring about meaningful change on behalf of those harmed by corporate or governmental wrongdoing. She focuses on complex class and multi-plaintiff actions, no matter where the underlying issues arise. Over the course of her time at the firm, Anna has led the firm's National Consumer Class Action practice group, been a member of the firm's National Wage & Hour practice group, authored and argued class and individual appeals at the state and federal level, and worked consistently to pursue just causes and obtain meaningful relief on behalf of her clients.
Anna is also the current employee-side cochair of the American Bar Association's Occupational Safety and Health Committee, sits on the Nominating Committee for the National Association of Consumer Advocates, is a member of the Professional Development Committee of Twin Cities Diversity in Practice, and serves on the Board of Directors of the Public Justice Foundation. Anna is a frequent speaker at national legal seminars, an adjunct professor of legal writing at the University of Minnesota Law School, and a past board member of the Minnesota Chapter of the National Employment Lawyers' Association, as well as Standpoint, an organization that exists to serve domestic and sexual violence survivors, advocates, attorneys, and other professionals working within the justice system in Minnesota. Prior to joining Nichols Kaster, Anna served as an attorney for the United States Department of Education's Office for Civil Rights and monitored special education compliance for the State of Minnesota.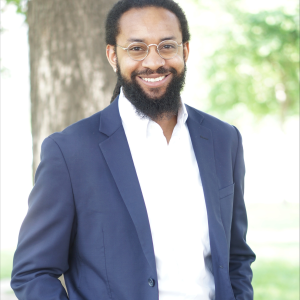 Dave Pringle
As the Director of State and Local Engagement at the Poverty & Race Research Action Council, Dave works on building PRRAC's relationships with state and local civil rights advocates to better connect federal housing policy work with community activism. This includes outreach to grassroots and community-based organizations and progressive local governments to support innovative state and local housing policy solutions.
Dave previously worked as a Policy and Campaign Manager at the Center for Popular Democracy, focusing on racial justice and transformational policy advocacy and supporting partner organizations and elected officials at the local, state, and federal levels. Additionally, he has specialized in research and advocacy on criminal justice, housing, and immigration policy at various legal clinics and nonprofit organizations. He has also worked as a canvass director and community organizer. Before attending law school, Dave served as a Program Manager with City Year Miami, where he was awarded Outstanding Community Partner Liaison.
Dave earned his J.D. from the University of Miami School of Law, where he was a Miami Public Interest Scholar. He received his B.S. from Florida State University, majoring in Political Science, History, and Interdisciplinary Social Sciences while minoring in Political Philosophy.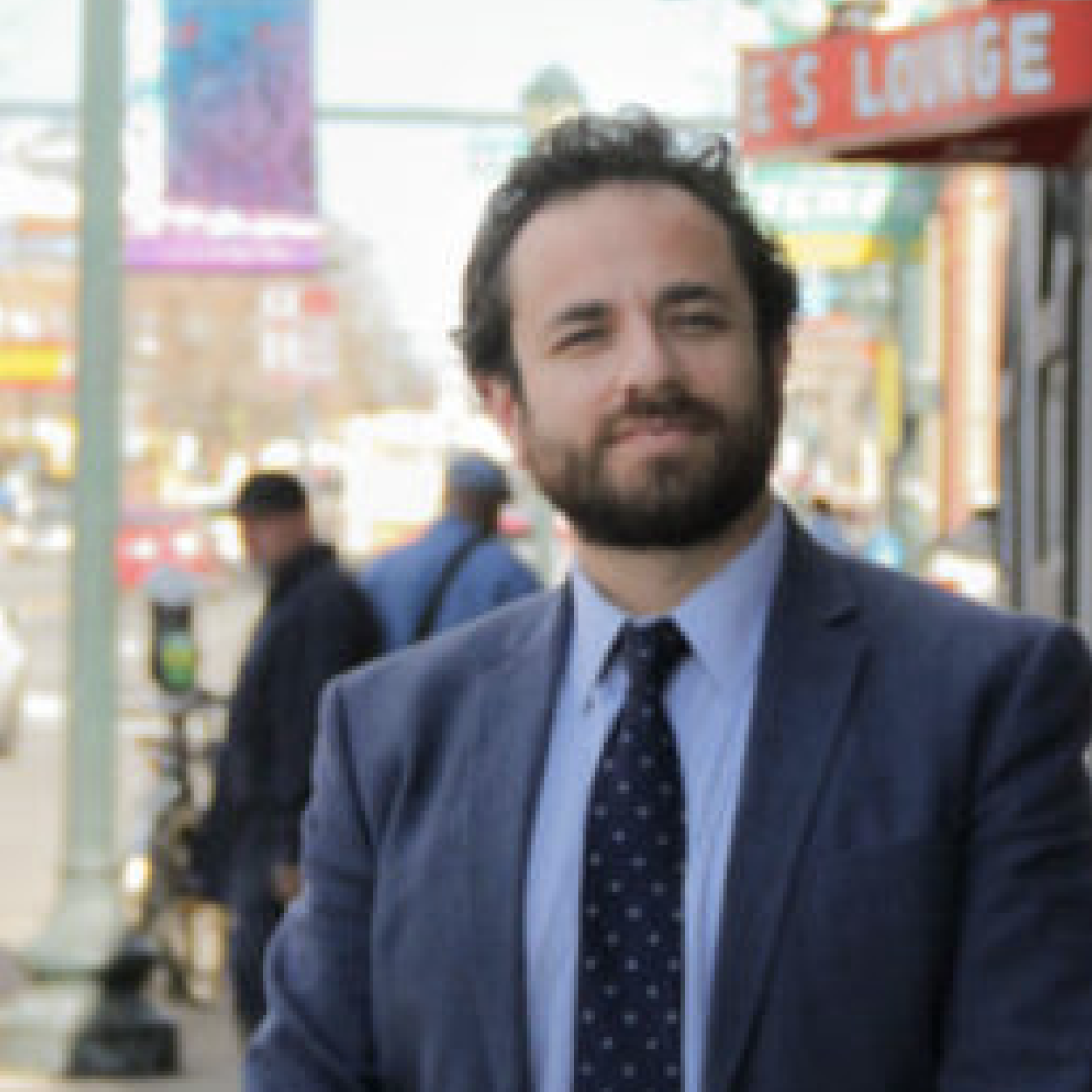 David Seligman
David has been the Executive Director of Towards Justice since 2018 and previously was Litigation Counsel with the organization. At Towards Justice, David has litigated several class and collective actions to attack systematic injustices in the labor market, including serving as lead counsel in the first antitrust case to challenge "no hire" provisions in franchise agreements among fast-food franchisees and several cases challenging the misclassification of workers. During the COVID-19 pandemic, David has been lead counsel or co-lead counsel in several large-scale cases brought by warehouse and meatpacking workers seeking to enforce public health guidance within their workplaces.
David also supports advocates, organizers, workers and consumers seeking policy reforms at the state and local level on a range of economic justice issues. He writes and speaks regularly on forced arbitration, including before state legislatures considering reforms that could mitigate the harms of forced arbitration, on the intersection of labor and antitrust laws, and on workplace health and safety issues.
Prior to his work at Towards Justice, David was a staff attorney at the National Consumer Law Center, working on forced arbitration and predatory auto lending. While there, he authored the Model State Consumer and Employee Justice Enforcement Act, which provides states with tools to mitigate some of the harms that forced arbitration causes low-income consumers and workers. David remains a contributing author for the National Consumer Law Center, where he authors the organization's treatise on the enforceability of forced arbitration clauses and class waivers.
David clerked for Chief Judge Patti B. Saris of the District of Massachusetts and Judges Robert D. Sack and Susan L. Carney of the United States Court of Appeals for the Second Circuit. David is a graduate of Williams College and Harvard Law School.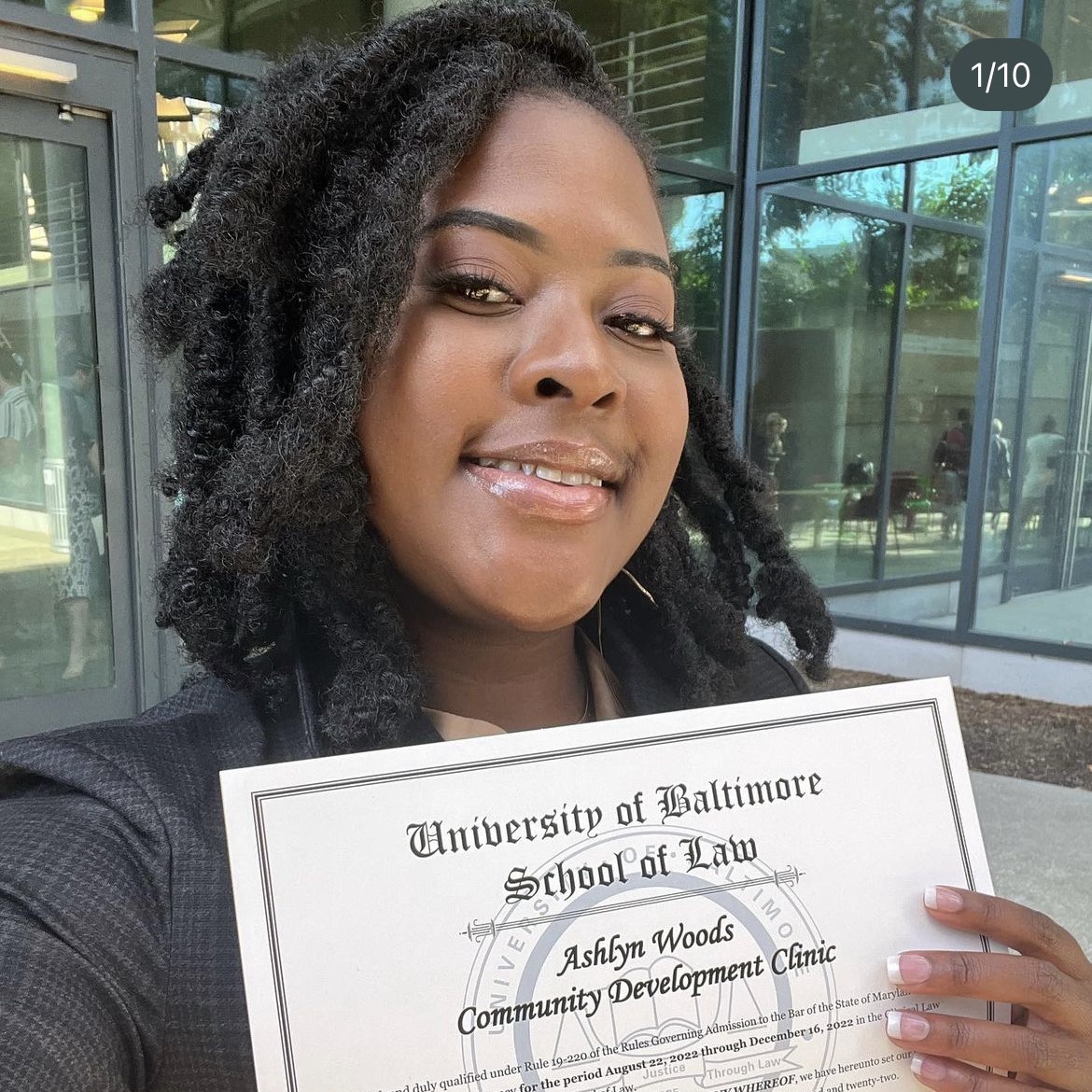 Ashlyn Woods
Student Representative
Ashlyn Woods is a 3L at UBalt Law. She is a native of Baltimore, Maryland, with an interest in property law and civil rights law. She has a tuxedo cat, writes a food blog, and loves to watch action movies in her free time.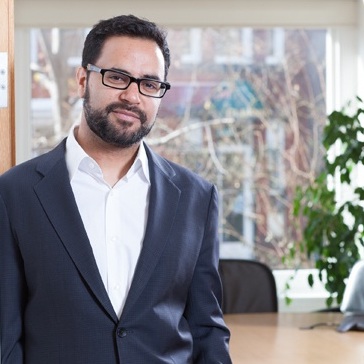 Deepak Gupta
Gupta Wessler PLLC
Deepak Gupta is the founding principal of Gupta Wessler PLLC, where he focuses on Supreme Court, appellate, and complex litigation. He is also a lecturer at Harvard Law School and has previously taught at Georgetown and American universities. Deepak regularly appears before the U.S. Supreme Court. In 2010, he argued AT&T Mobility v. Concepcion, a landmark arbitration case, and has since played a leading role in the debate over forced arbitration clauses.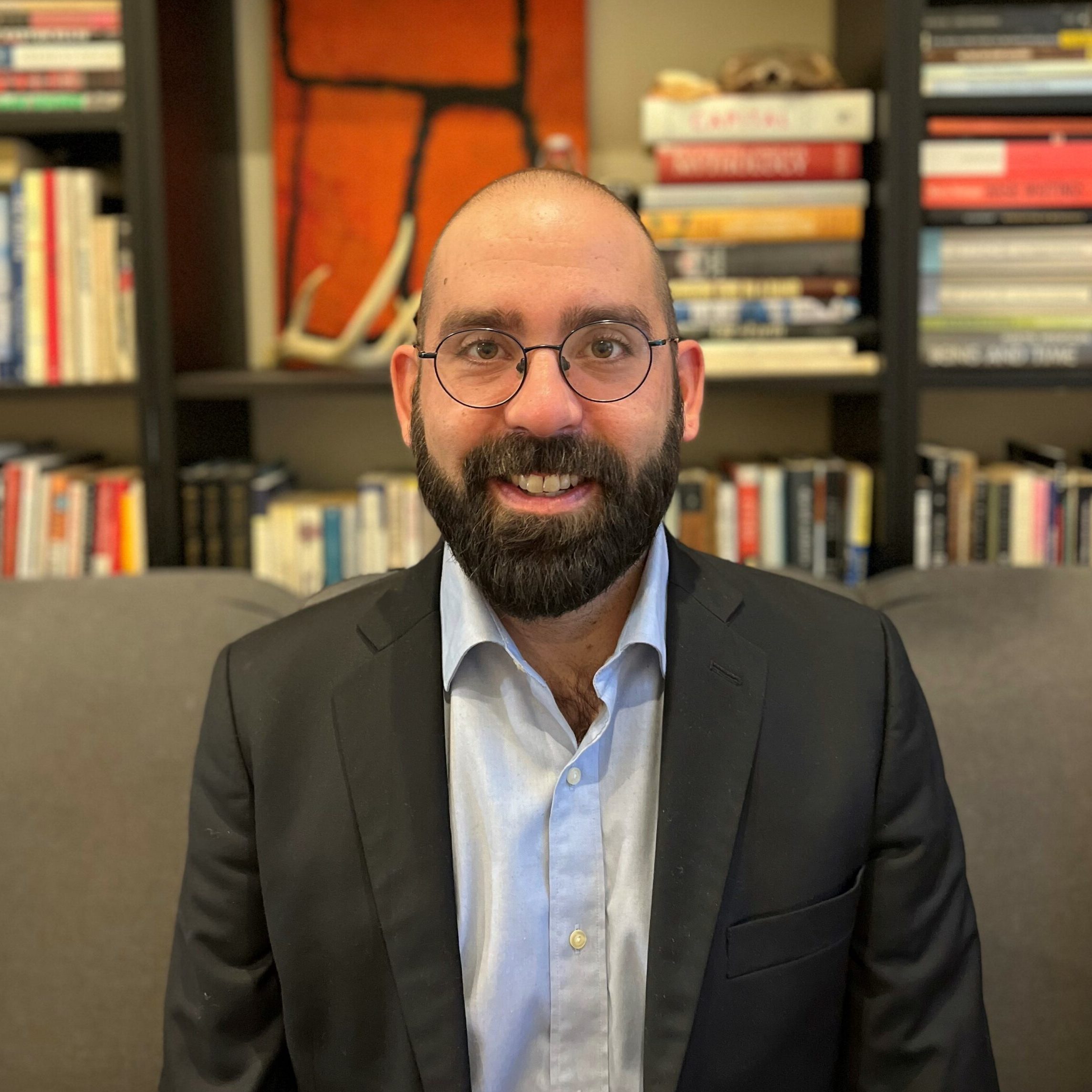 Bradley Girard
Americans United for Separation of Church & State
Bradley Girard is Litigation Counsel at Americans United for Separation of Church and State. His practice is primarily appellate and Supreme Court litigation, focusing on the First Amendment, appellate and civil procedure, employment, and representation of those on the losing side of society's power imbalances. Bradley clerked for Judge Martha Craig Daughtrey on the Sixth Circuit and Judge Neal E. Kravitz on D.C. Superior Court, and he was the clinical teaching fellow at Georgetown Law's Appellate Courts Immersion Clinic.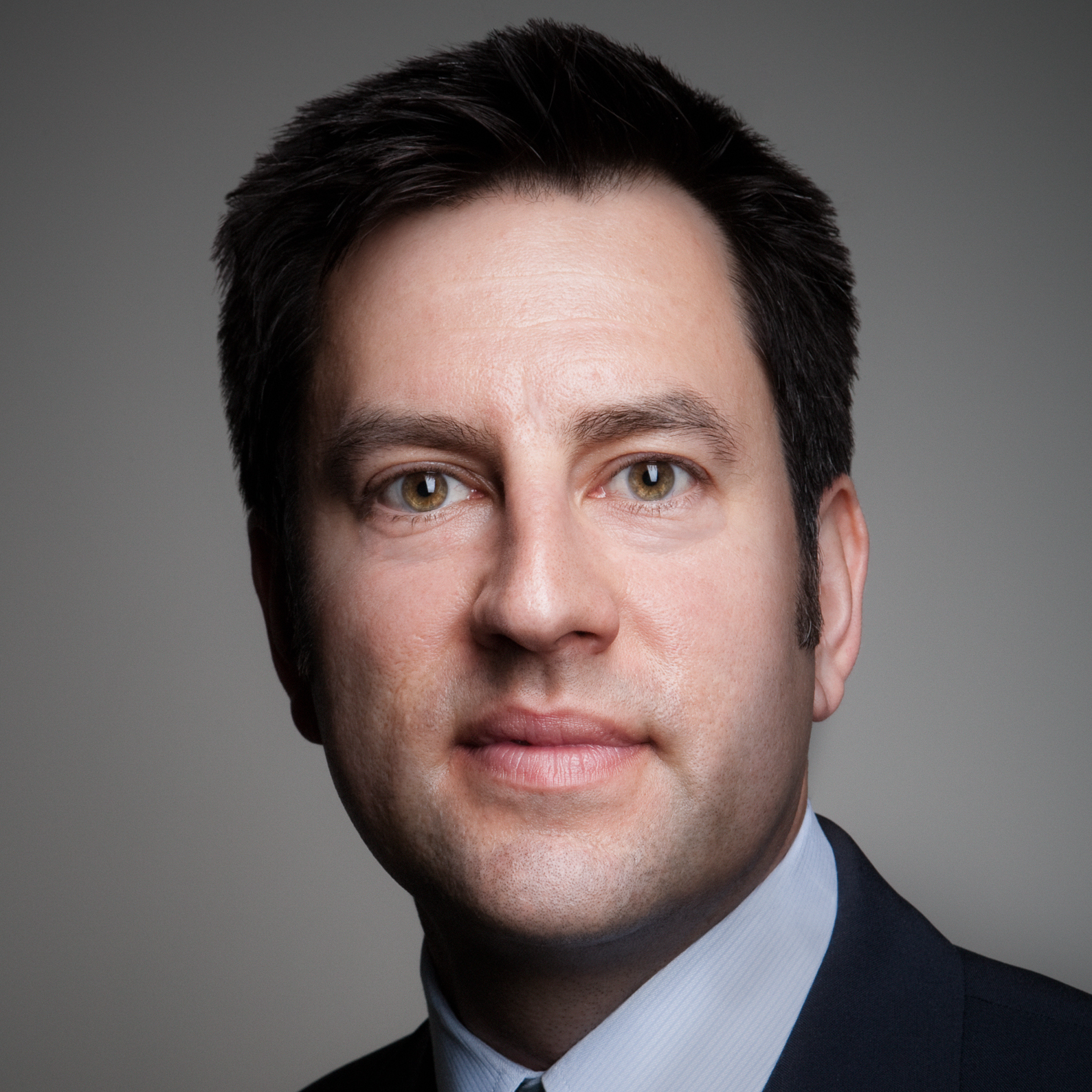 Jahan Sagafi
Outten & Golden
Jahan C. Sagafi is the partner-in-charge of the firm's San Francisco office, where he represents workers in employment class actions challenging discrimination, wage and hour abuses, Fair Credit Reporting Act violations, and other types of exploitation. He has won a jury trial for a nationwide class of approximately 1,000 technical support workers, an en banc appeal in the Ninth Circuit, and many settlements to recover backpay for overtime compensation, meal and rest breaks, vacation benefits, discriminatory pay and promotion gaps, and more.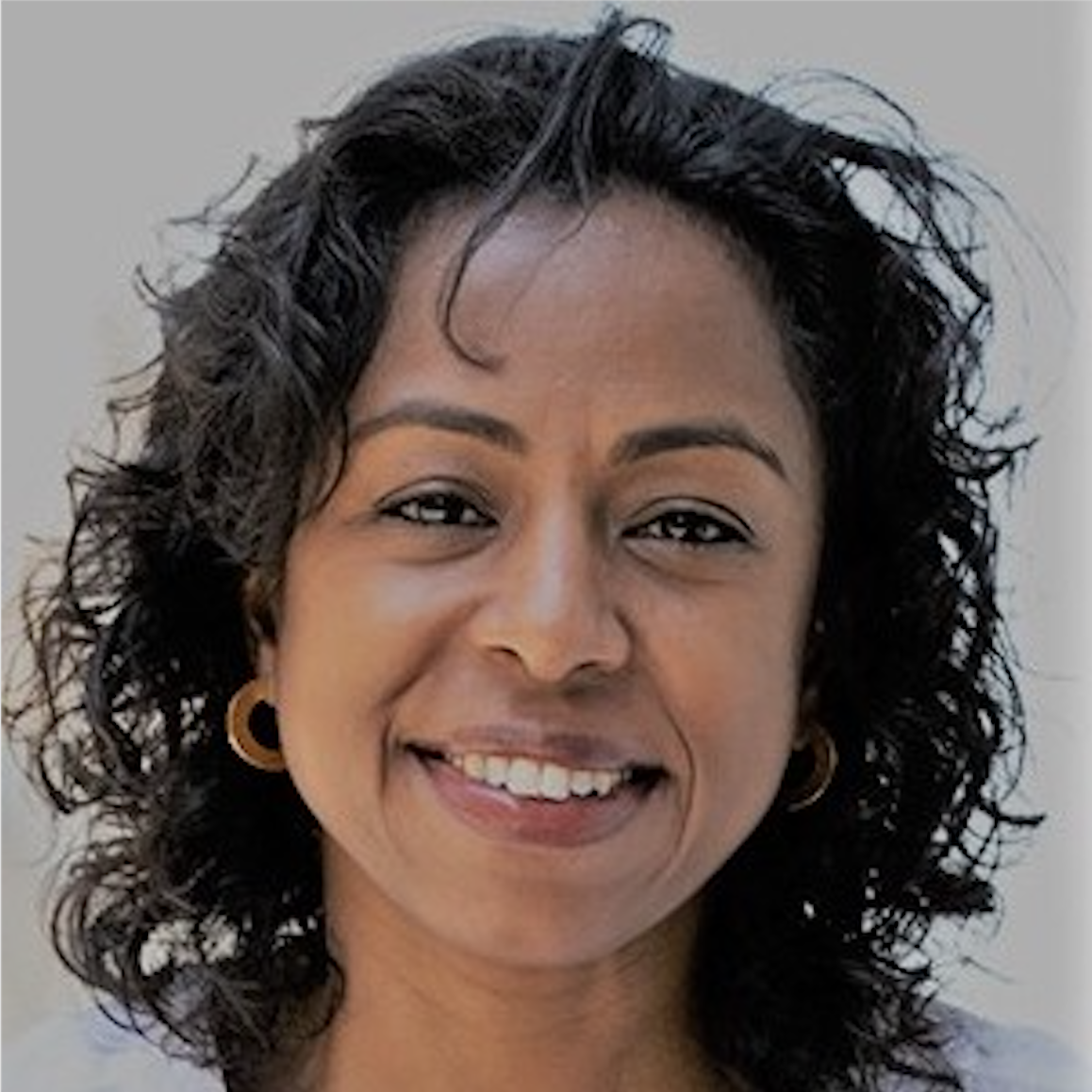 Myriam Gilles
Cardozo Law School
Myriam Gilles specializes in class actions and aggregate litigation, and has written extensively on class action waivers in arbitration clauses. She also writes on structural reform litigation and tort law. She is the fifth most cited civil procedure professor in the country. Her articles have appeared in top law reviews, including Chicago, Columbia, Michigan, and Penn. Professor Gilles teaches Torts, Products Liability, Class Actions & Aggregate Litigation. She has testified before Congress on consumer protections. Professor Gilles served as Cardozo's vice dean from 2016 to 2018. She has been a visiting professor at the University of Virginia Law School and in 2005-06, was a fellow in the Program of Law and Public Affairs at Princeton University.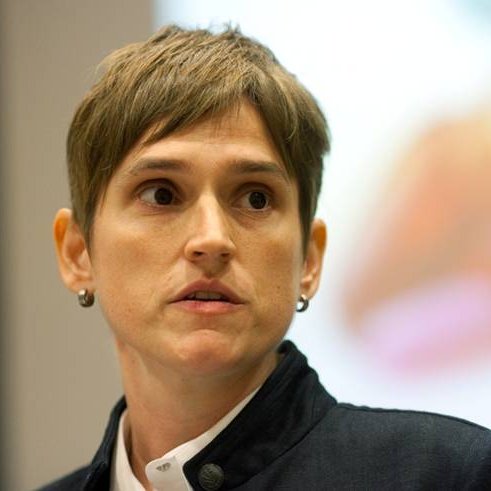 Amy Kapczynski
Yale Law School
Amy Kapczynski is a Professor of Law at Yale Law School, Faculty Co-Director of the Global Health Justice Partnership, and Faculty Co-Director of the Collaboration for Research Integrity and Transparency. She is also Faculty Co-Director of the Law and Political Economy Project and cofounder of the Law and Political Economy blog. She joined the Yale Law faculty in January 2012. Her areas of research include information policy, intellectual property law, international law, and global health. Prior to coming to Yale, she taught at the University of California, Berkeley, School of Law. She also served as a law clerk to Justices Sandra Day O'Connor and Stephen G. Breyer at the U.S. Supreme Court, and to Judge Guido Calabresi on the U.S. Court of Appeals for the Second Circuit.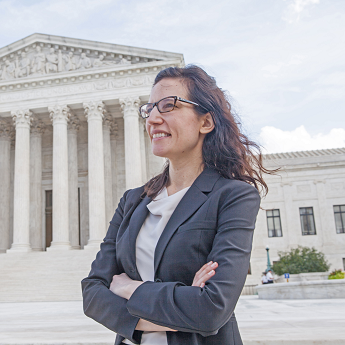 Jennifer Bennett
Gupta Wessler
Jennifer Bennett is a principal at Gupta Wessler PLLC, where she focuses on cutting-edge public interest and plaintiffs'-side appellate litigation. Her practice covers a wide range of issues including civil rights, consumer protection, constitutional law, workers' rights, and government transparency. Jennifer clerked for the Honorable Marsha Berzon of the U.S. Court of Appeals for the Ninth Circuit, the Honorable Jesse Furman of the U.S. District Court for the Southern District of New York, and the Honorable Vince Chhabria of the U.S. District Court for the Northern District of California, and earned her J.D. from Yale Law School and her B.A. from Yale University. Before joining Gupta Wessler, she was an attorney at Public Justice in Oakland, California, where she also focused on cutting-edge public interest appellate litigation.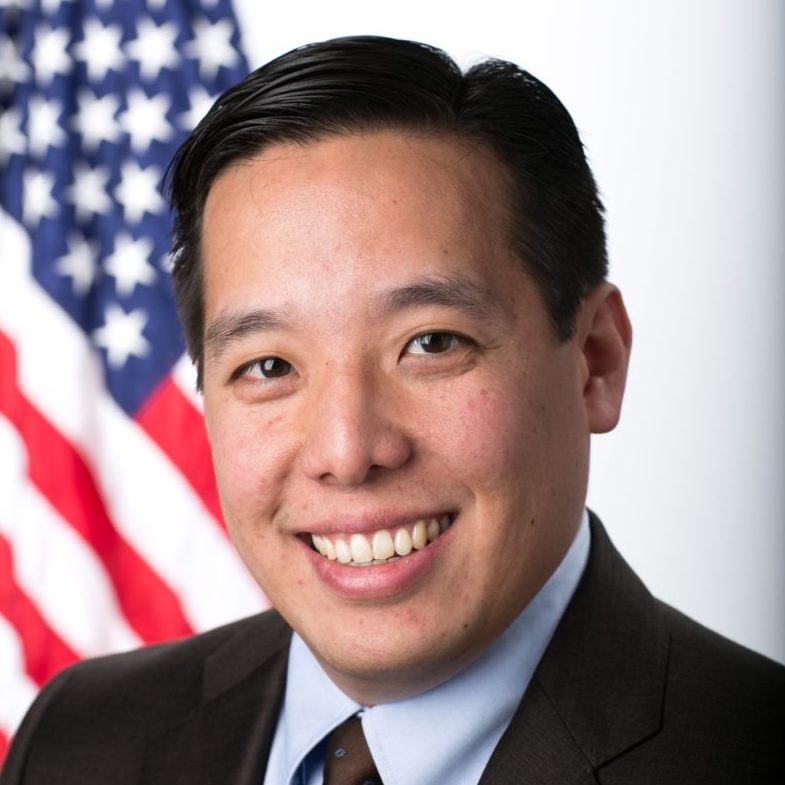 Chris Kang
Demand Justice
Chris is Chief Counsel of Demand Justice, a new advocacy organization empowering citizens to organize around our nation's courts and fighting for progressive change because the rights described in our Constitution are only made real through the power of citizen activism. He has been an ACS Board member since 2016. Chris served in the Obama White House for nearly seven years—as Deputy Counsel and Deputy Assistant to the President; Senior Counsel to the President; and Special Assistant to the President for Legislative Affairs. He oversaw the selection, vetting, and confirmation of more than 220 of the president's judicial nominees—who set records for the most people of color, women, and openly gay and lesbian judges appointed by a president.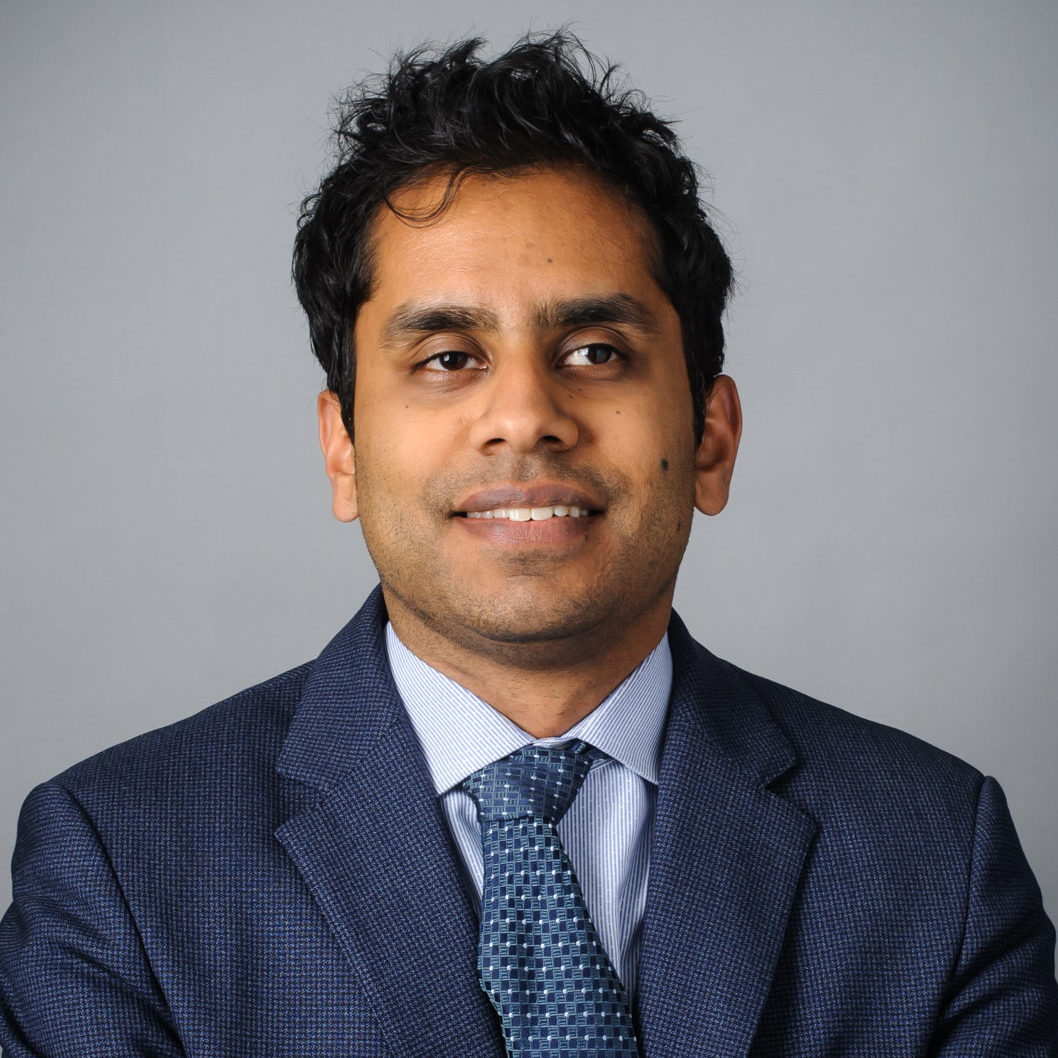 Sandeep Vaheesan
Open Markets Institute
Sandeep Vaheesan is legal director at the Open Markets Institute. Vaheesan previously served as a regulations counsel at the Consumer Financial Protection Bureau, where he helped develop and draft the first comprehensive federal rule on payday, vehicle title, and high-cost installment loans. Vaheesan has published articles and essays on a variety of topics in antitrust law, including the relationship between antitrust and workers and the political content of antitrust. His writing has appeared in the Berkeley Business Law Journal, Harvard Law & Policy Review, Nebraska Law Review, University of Pennsylvania Journal of Business Law, and Yale Law Journal Forum. He received a B.A. from the University of Maryland and a J.D. and M.A. from Duke University.