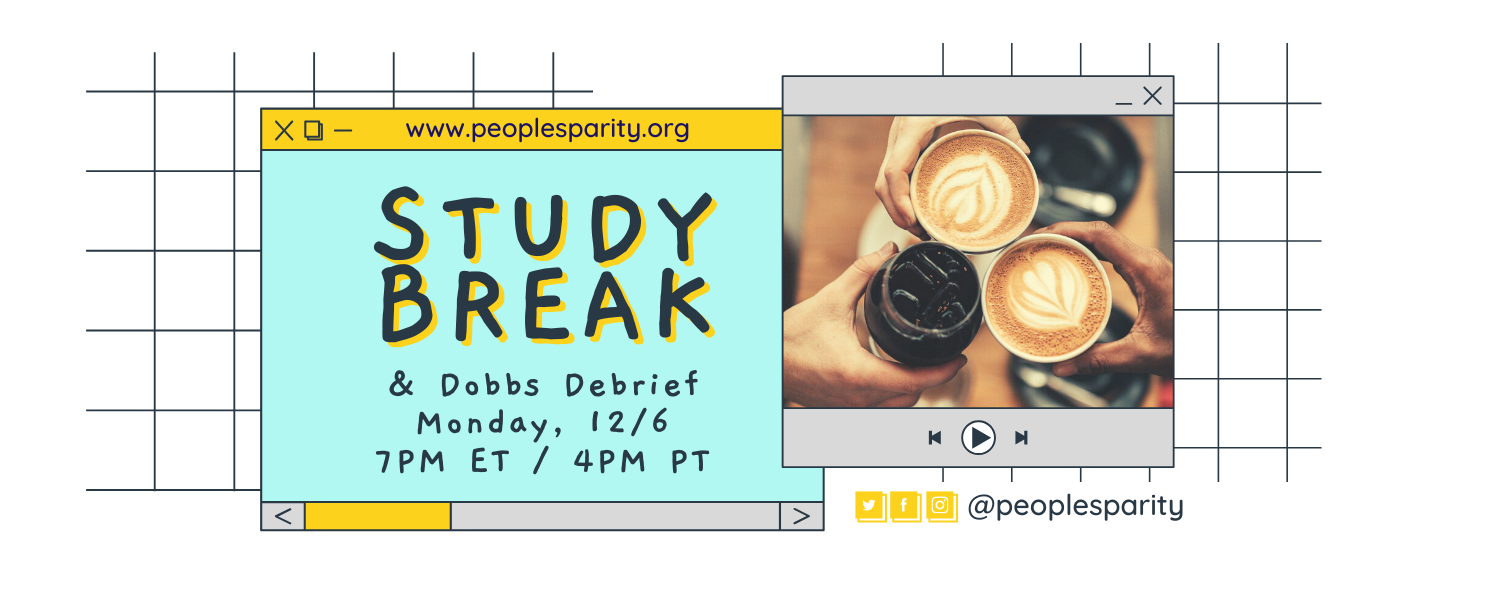 What a week. Watching the culmination of nearly half a century's work to overturn Roe has been incredibly painful — and knowing that progressives have let it happen? Absolutely infuriating. If you're like us, you've spent much of the last few days thinking about the many failures that got us here (and probably screaming with rage a non-negligible number of times). But since we can't change the past, I want to talk about what comes next.
Here's what we know: we're not going to litigate our way out of this situation. Sitting around throwing our hands up won't get us anywhere either. It's going to take deep, hard organizing work — a true movement dedicated to real justice, within and outside of our legal system. We've seen the power this work can have (see, e.g., the Federalist Society's 6–3 majority on the Supreme Court). And fortunately, we have a community that's capable of doing the work. It's just a matter of if we have the will.
For the law students in our community, you're invited to a Study Break + Dobbs Debrief on Monday, December 6, at 7:00 PM ET/4:00 PM PT. We'll have an open Zoom room and a community of folks to process the events of this week with (and to share in the anger that none of your professors bothered to acknowledge what was happening at the Court). We'll also send everybody who signs up in advance a gift card to a coffee shop so that you can bring a hot chocolate or tea with you. 🙂
Please RSVP below so we can send the gift card and Zoom link your way!
---