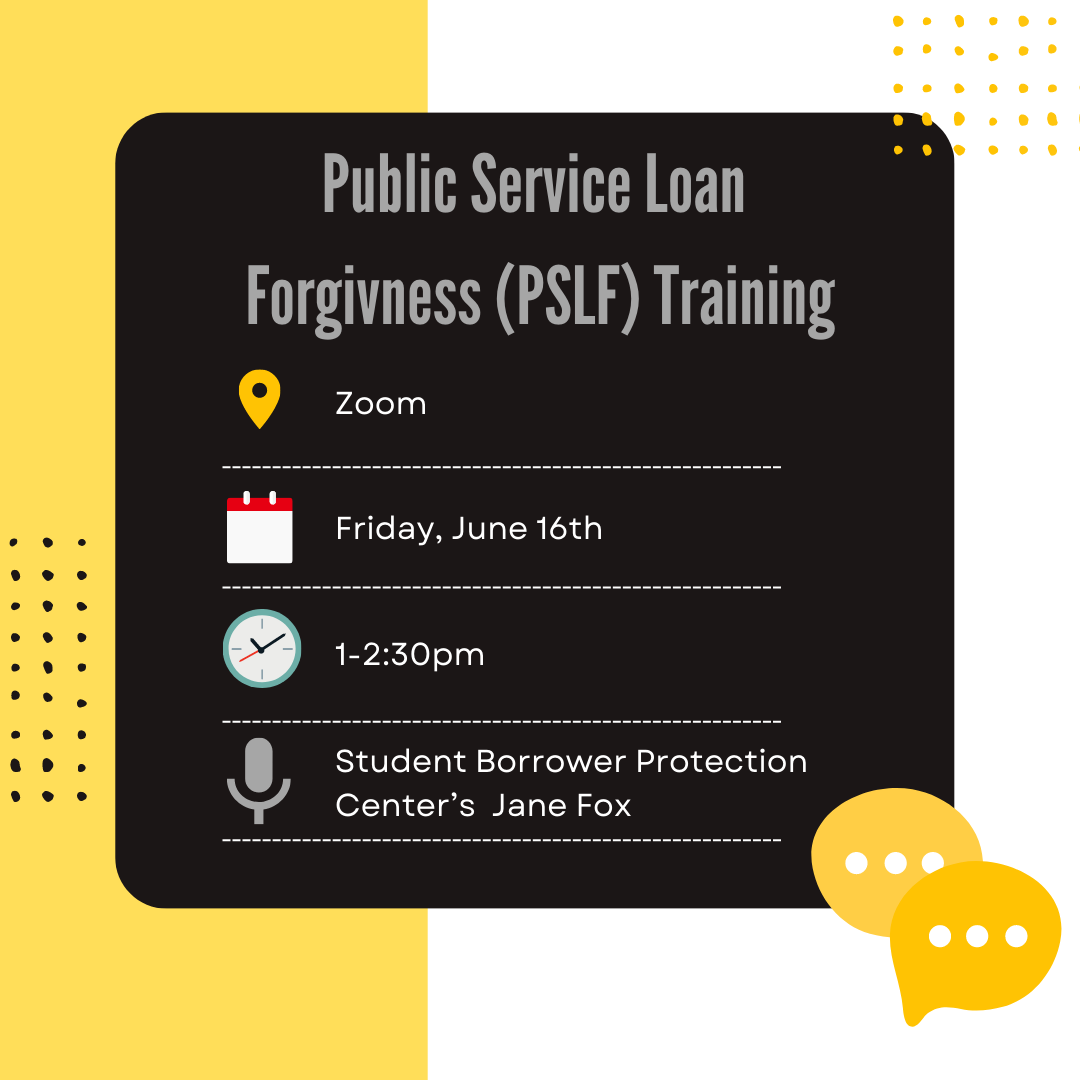 Student loan payments will begin again in September, thanks to this week's bipartisan debt ceiling deal — sticking us with massive monthly bills after three years of loans on pause. Worse still, the right-wing Supreme Court is poised to strike down student-debt cancellation this June, taking tens of thousands of dollars out of our pockets and leaving millions of people trapped in debt.
Join the People's Parity Project DC for an emergency Public Service Loan Forgiveness training for public-interest lawyers, featuring Jane Fox of the Student Borrower Protection center. The training will cover: basic information about the program; how to make sure you get PSLF credit for the years that your loans have been on pause; what early-career lawyers should do now to get their loans forgiven as fast as possible; and how long-time public-service lawyers can apply to PSLF without falling through the cracks.
We're not giving up on the fight for student-debt cancellation — for you, and for everyone else. Join us and learn how to get your debt cancelled, so that you can keep fighting for your clients and for a legal system that works for working people.