Fighting the Legal Profession's Use of
COERCIVE CONTRACTS & THE LEGAL PROFESSION
Corporate law firms literally invented the types of coercive contracts that keep workers from enforcing their civil rights—and they're even using them against their own employees, including non-attorney staff.
We're fighting back against the secret clauses that let BigLaw avoid accountability for its harassment and discrimination epidemic. Because if law school teaches us anything, it's that rights without a remedy might as well not exist.
We believe no one—not fast food workers, not on-demand drivers, and not even corporate lawyers—should have their access to their civil rights privatized.
While we hope information about which law firms still subject their employees to forced arbitration is useful to law students and other job seekers, we invite you to join our broader fight to end coercive contracts for everyone. As members of the profession responsible for this mess, it's our responsibility.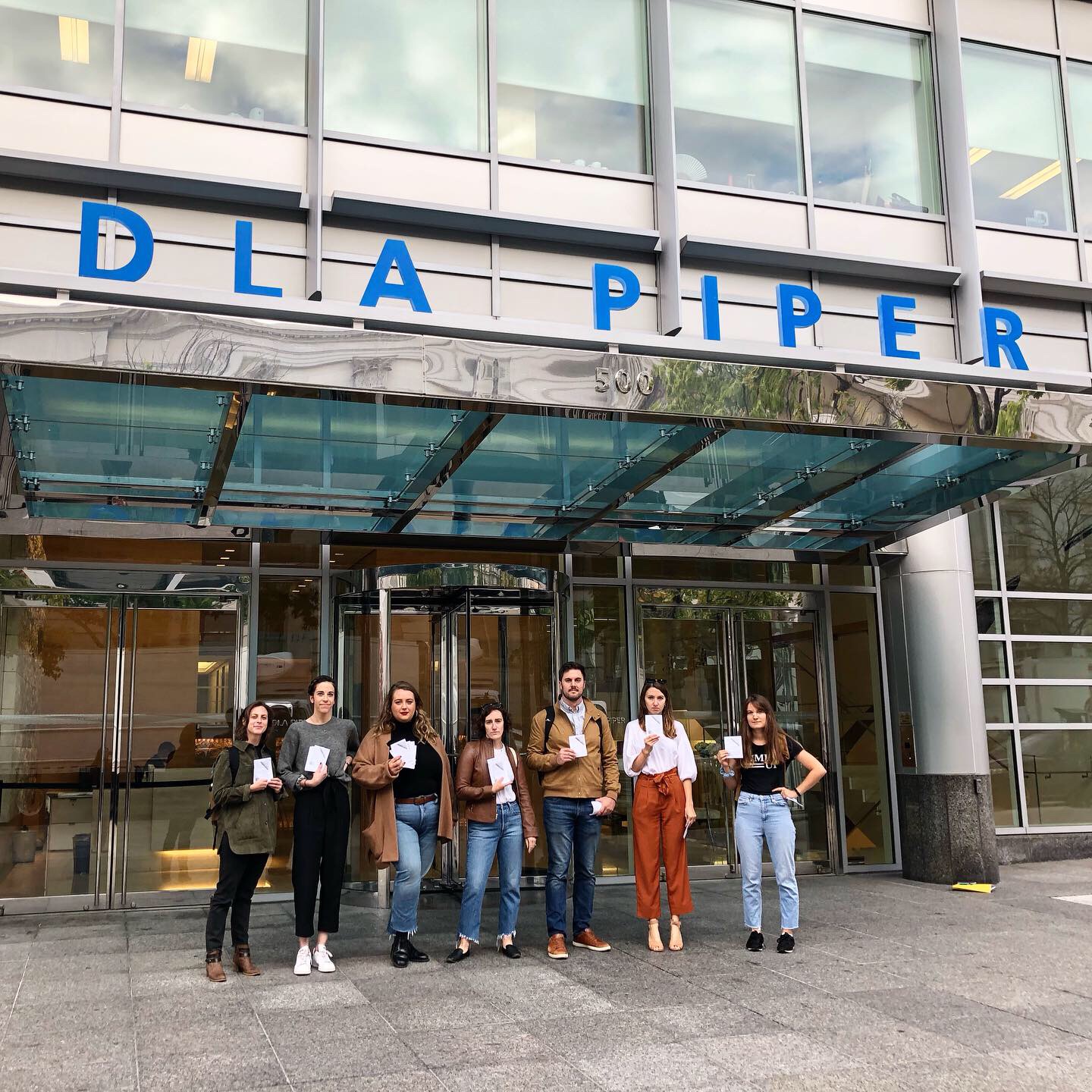 Forced Arbitration & Your Future
The #MeToo movement exposed how coercive contracts silence victims of harassment, discrimination, and other abuse. In 2018, news broke that a major law firm began requiring its employees (including summer interns!) to sign away their rights to bring claims through forced arbitration and NDAs—effectively silencing them about abuse they might experience on the job.
After public outcry, the firm announced that they would "no longer require any employees, including summer associates, to sign any mandatory arbitration agreements." But even though more than 50 law schools asked all employers to disclose if they use coercive contracts, many have failed to answer—including firms we know to use them. Since 2018, many firms have dropped coercive contracts in response to pressure from students, so we're turning up the heat on those that have not.
Will your future employer ask you to sign away your rights on your first day on the job? Here's everything we know about 374 law firms nationwide.
Why law students care about coercive contracts.
"I made sure to check the results of the survey and only to bid on firms that did not have non-disclosure agreements or mandatory arbitration agreements in their contracts. It is crucial that a law firm provides its employees with a fair and safe workplace, and any firm that hides behind mandatory arbitration agreements or NDAs clearly does not feel comfortable in its ability to do so. This is not an issue for women alone to care about. A firm's use of these contracts is an indictment of its character, and that should concern every one of its employee, regardless of gender."
"I participated in the Early Interview Program at Harvard Law School and was extremely grateful to PPP for their efforts to ensure that 1Ls had access to information about which employers use mandatory arbitration and NDAs in their employment contracts. As a result of the information they helped provide on EIP employers, I was able to tailor my bid list to employers who I knew do not use these unfair labor practices. Moreover, PPP ensured that I and my classmates had information on the effects of mandatory arbitration and NDAs in employment contracts so that we could make this decision from an informed perspective."
We're asking our law schools to protect our ability to vindicate our legal rights, should we experience workplace discrimination or harassment, in line with the non-discrimination policies that many of our schools have for employers who recruit on our campuses.
Law schools should require that employers who recruit on campus certify that none of their employees—including associates, summer associates, and staff—are required to sign forced arbitration, class-action waiver agreements, or non-disclosure agreements that prevent employees from asserting claims of discrimination or workplace abuse.
Not only would such a policy protect our students and alumni, it is an opportunity for our law schools to use their considerable power in service of justice to solve an access to justice issue for employees throughout the legal profession.
It is not enough to ask employers to disclose if they require forced arbitration and nondisclosure agreements related to sexual harassment. Merely making such information available places yet another unfair burden on people of color, LGBTQ people, women, and other vulnerable communities to self-select out of valuable employment opportunities.
Secret arbitration and mandatory NDAs also risk creating discriminatory spillover effects for our campus community by chilling reporting of harassment and preventing students from seeking accommodations under Title IX.
Law schools should issue an anonymized workplace climate survey for students regarding workplace discrimination, including sexual harassment.
Climate surveys are widely recognized in the school and employment context as a best practice for gathering critical data about the prevalence and forms of sexual harassment and other forms of discrimination.
Law students who work at firms typically already submit a summer employment evaluation; questions about workplace harassment and discrimination could be added to these already-existing informational tools. Law schools' workplace climate survey tool should comply with best practices for measuring harassment and workplace abuse identified by social science experts. The survey should be anonymous and any potentially identifying information should be omitted from public disclosures.
The results should be compiled into an annual report and made available to students in advance of campus interview programs.
Law schools should require all employers to complete a "Parity Questionnaire" before being allowed to recruit on campus.
This comprehensive questionnaire, which should be developed in collaboration with students and HLS affinity groups, should include questions designed to build a comprehensive picture of the status of women, people of color, LGBTQ individuals, people with disabilities, and other marginalized groups within the responding organization. Questions should relate to equity within promotions, use of parental leave, number of settled harassment claims, etc. The results of this questionnaire should be published and made readily available to students well in advance of campus recruitment and interviewing.
The questionnaire should help students make informed decisions about where they choose to begin their careers. While some of this information is presently available, it is neither sufficiently comprehensive nor readily accessible. Streamlined data collection and distribution will allow students—especially those who have historically been discriminated against within the legal profession—to exercise control over their career choices in ways they are currently unable to do.
How we're fighting coercive contracts in the legal profession.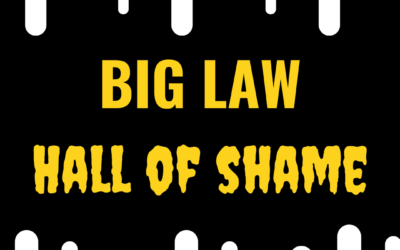 During this global crisis, the last thing we want to think about is law firms that are still (!!) using forced arbitration—which means some firms think they can get away without us calling them on their shady behavior. Unfortunately for them, our #BigLawHallOfShame is...
read more