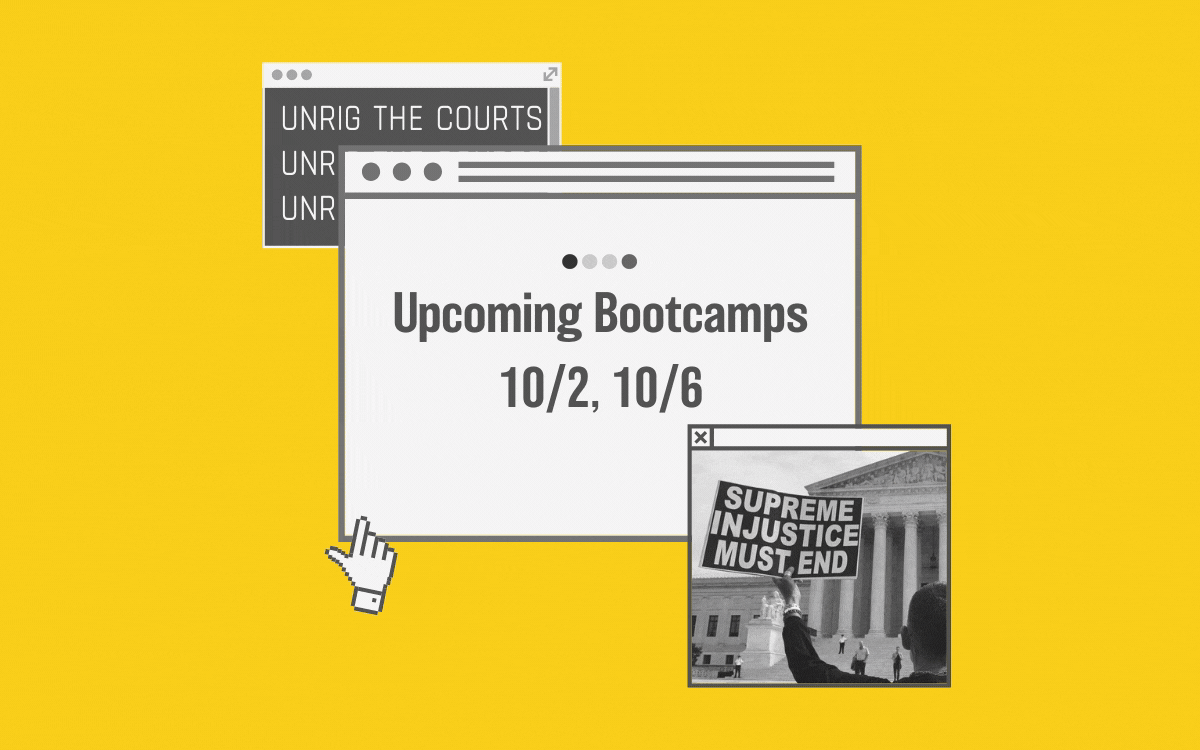 Organizing around legal issues like the Supreme Court's jurisdiction can be tricky. We've been there — but it can be done! More importantly, it must be done.
From Medicare for All to a Green New Deal, the current judiciary is a threat to progress in all forms. It's not enough to stop Mitch McConnell from installing another Federalist Society judge on the bench; we need to fundamentally unrig the courts.
Join the People's Parity Project for one of three organizing bootcamps on how to get people fired up to do exactly that.
We'll be holding sessions on:
Saturday, Sept. 26 (10:00 – 11:30 a.m. ET)
Sunday, Sept. 27 (3:00 – 4:30 p.m. ET)
Tuesday, Sept. 29 (8:30 – 10:00 p.m. ET)
Friday, Oct. 2 (3:00 – 4:30 p.m. ET)
Tuesday, Oct. 6 (8:00 – 9:30 p.m. ET)
Registrants will receive Zoom information ahead of the session for which they are registered.