Donald Trump has picked Amy Coney Barrett as his Supreme Court nominee. Barrett has made clear that she shares the President's cruelty and is committed to his agenda to claw back our rights.
That's why we're fighting to make sure that Amy Coney Barrett doesn't get close to the Supreme Court—and also organizing so that the Court can no longer be used as a barrier to progress.
You can join our fight and help us spread the word by showing why you care on social media. Or if you're in class, check out our Zoom backgrounds to make sure your classmates know where you stand and how to get involved.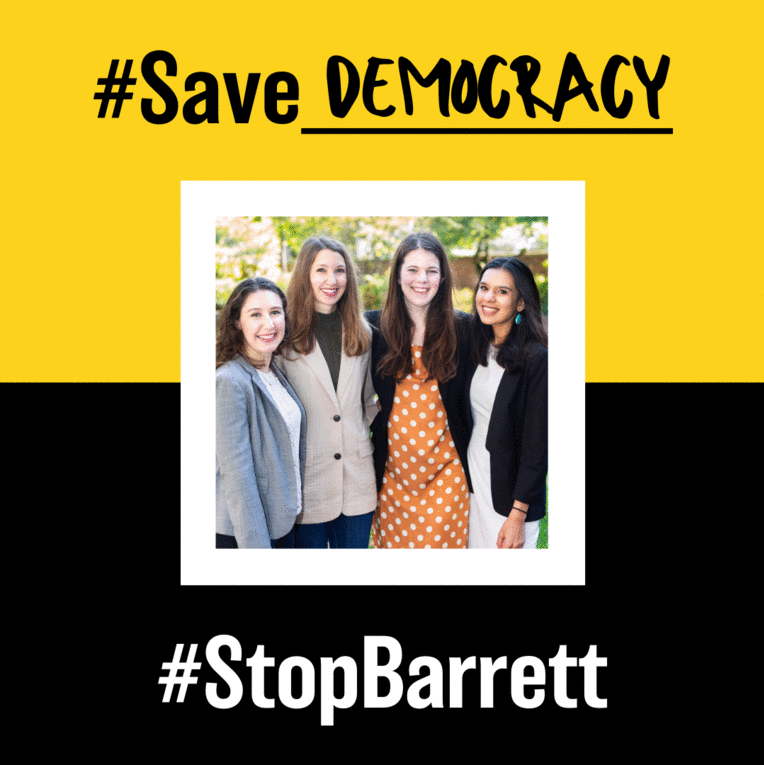 Use our template on Canva.
Choose a cause you're fighting for, or feel free to write in your own!
Upload a photo of yourself and drag it to the empty box.
Download your photo and share it on Facebook, Instagram, or Twitter!
Have suggestions for what you want to save? Comment below and we'll add them!