Ending Discrimination
& Promoting Equity in
Harassment and discrimination are pervasive in U.S. workplaces, and the judiciary is not immune. In fact, the judiciary itself is exempt from Title VII of the Civil Rights Act of 1964. Harassment and discrimination systemically keep talented law students and lawyers out of the pipelines to important professional and intellectual experiences—including clerkships. Ultimately, this discrimination affects the development of the law itself.
If you have experienced harassment or discrimination in the judiciary and would like to contact us confidentially, please reach us at pppclerkships@protonmail.com. As we fight to unrig the courts, we also continue our fight for equity and representation in the judiciary.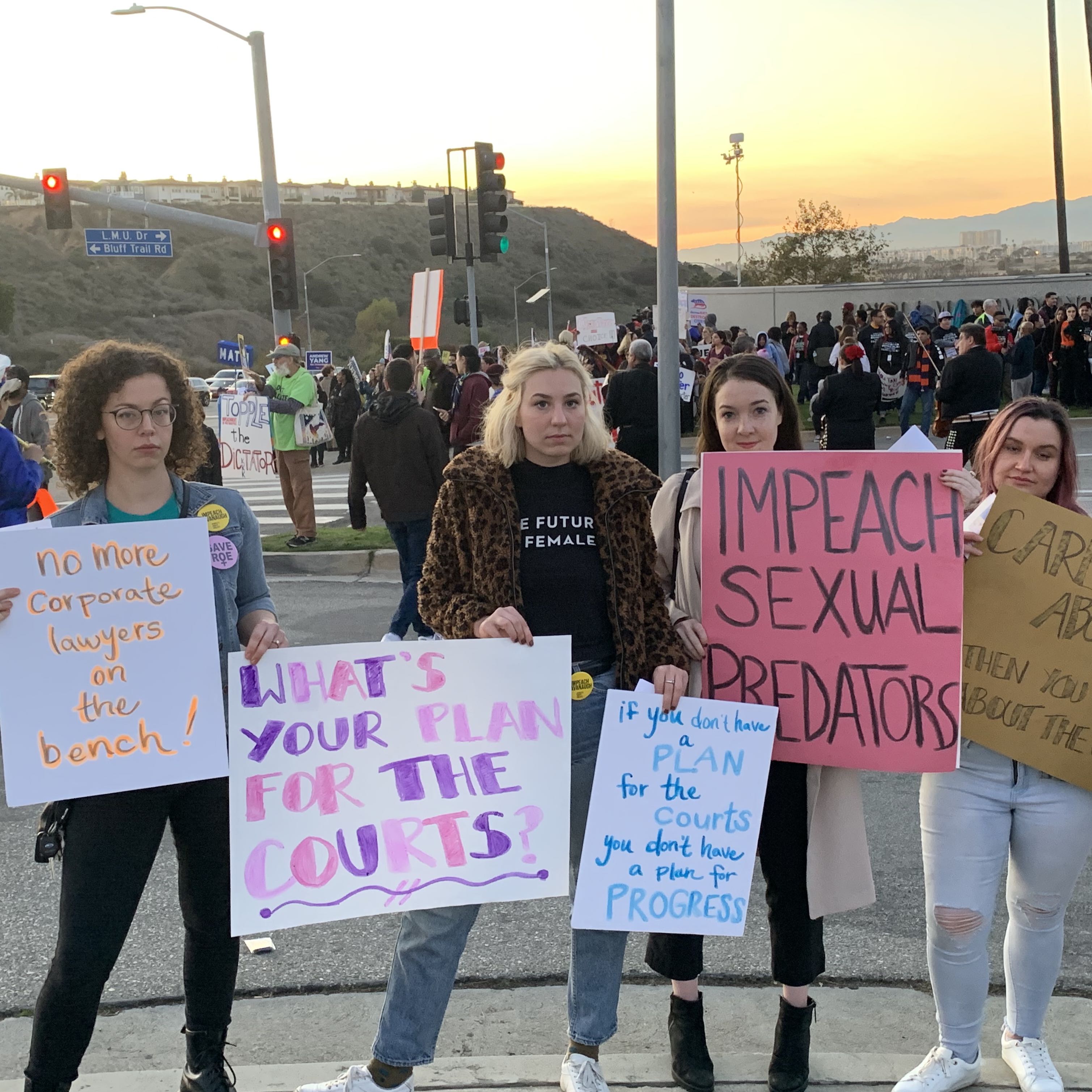 In 2017, former clerks came forward to confirm the open secret that former 9th Circuit Judge Alex Kozinski subjected clerks to sexual harassment for years. Clerking for Judge Kozinski was viewed as a path to a Supreme Court clerkship, but many women were forced to choose not to apply to work for him because of his widely known harassment—because no one intervened.
No one should be subject to any form of discrimination from the very judges who are charged with providing equal protection of the laws. Moreover, no student should ever have to opt out of applying to a clerkship, giving up an important educational and professional opportunity, because powerful judges are known to harass or discriminate against them.
Since 2018, we have made sure that law student voices are integral to all discussions of reforming the federal judiciary to be an accessible and safe environment for all employees. We submitted a comment letter to the Judicial Conference on how we think the judiciary can best protect employees and testimony to Congressional hearings highlighting how harassment has persisted. We continue to advocate on the school level to ensure that the clerkship hiring process is open to everyone.
 When harassment and discrimination affect who is hired in the judiciary as clerks and other employees, these forces shape the law itself.
For example, only about a third of Supreme Court clerks since 2005 have been women. Justice Kennedy alone hired six times as many men as women from 2005 to 2017. Justices Ginsburg hired only one African-American clerk in her time on the bench; Justice Alito has yet to hire more than one. It wasn't until 2018 that Justice Gorsuch hired the first ever enrolled citizen of a Native American tribe as a Supreme Court clerk.
Beyond the Supreme Court, clerkships at the federal, state, and local levels also overwhelmingly hire clerks who are white and/or men. In 2013, 82.7% of all law clerks were non-minority white—and there has been little progress since. From 1993 to 2015, the percentage of African-American federal clerks declined. In addition, clerkship rates for law school graduates with disabilities dropped from 10.8% in 2010 to 9.4% in 2014. Few statistics even exist on LGBTQ+ representation in clerkships.
We believe that these persistent inequities shapes the perspectives of the nation's most powerful judges and the law itself.
SUPREME COURT CLERKS SINCE 2005
White – 85%

Black or African-American – 4%

Hispanic or Latinx – 1.5%

Asian – 9%
of law students nationwide are women
of SUPREME COURT clerks are women
top feeder judges for SCOTUS clerkships are all white men
justices have been credibly accused of harassment/assault
Given the troubling realities of clerkships, we have continued to advocate on the school and federal levels to ask the judiciary to protect clerks from experiencing workplace harassment, discrimination, or abuse.
Support a uniform, confidential, national reporting avenue for victims of sexual harassment in the judiciary.
On October 30, 2018, the Judicial Conference committees on Codes of Conduct and Judicial Conduct held a public hearing on changes proposed to the judicial Code of Conduct. These revisions followed revelations in the Washington Post that Ninth Circuit judge Alex Kozinski had harassed clerks across decades. Many aspects of the proposal are encouraging, including proposals to extend protections to externs and the establishment of obligations to report behavior reasonably likely to constitute misconduct.
However, both concerned law students and alumnae who are former clerks have suggested several areas in which the revisions must be stronger. Many of these changes have not yet been made. We are especially concerned that the proposal does not establish a uniform, confidential, national reporting avenue for victims of sexual harassment. This omission engenders the risk that some circuits will not follow best practices for fairly and effectively responding to reports of harassment and abuse.
Moreover, by channelling reports of misconduct of harassment to chief district and circuit judges, the proposal would put victims of misconduct in the extraordinarily difficult position of reporting harassment to their judge's close colleagues—instead of the recently established Office for Judicial Integrity or another disinterested national reporting avenue.
Ask the federal judiciary to establish its own climate survey, or partner with peer institutions to develop and distribute an anonymous climate survey for alumni who clerked or externed for the judiciary.
The judiciary cannot effectively combat sexual harassment without full, accurate information about the prevalence and nature of the problem. While we ask that law schools urge the judiciary to establish its own climate survey, in the alternative, we think law schools should commission an independent, expert provider to develop a standardized survey instrument designed to collect accurate, complete data about harassment and other workplace conditions.
The climate survey should comply with best practices identified by social science for measuring harassment and discrimination to gather key data about the prevalence and forms of harassment in the judiciary. Law schools should then send the uniform climate survey to all alumni who have clerked or externed within the federal judiciary in the last fifteen years.
Collecting and publishing data on these experiential disparities is critical for law schools, the judiciary, and the profession. As in any intervention design process, understanding of the scope and nature of the problem will not only serve decision-makers in the judiciary and law schools to invest in the appropriate solutions, but also to prepare all law students toward creating more equitable workplaces.
Establish annual faculty and staff trainings regarding harassment in the judiciary.
In the course of interactions with current and former students, with judges, and with one another regarding clerkships, law school faculty and administrators may encounter information about harassment or other abusive employment practices. Because law schools are repeat actors in the clerkship market, and because faculty and administrators are not subject to the same pressures to keep silent that students and young attorneys are, they have a unique opportunity to bring concerns to the judiciary's attention. Finally, many students who experience harassment during a clerkship turn to faculty members for support and guidance, who have often failed to take adequate action to protect students and alumni from harassment and abuse. Instead, students have taken it upon themselves to educate each other about how to protect ourselves.
Law schools should invest in an annual training for faculty members explaining the mechanisms by which clerks can report harassment to the judiciary, the support that career services offices can provide in helping an alumnus leave a clerkship for good cause, and the accommodations available to anyone experiencing harassment in the judiciary. The training should equip faculty members with the tools and information needed to effectively support any alumni who turn to them for help.
How we're fighting harassment and discrimination in clerkships.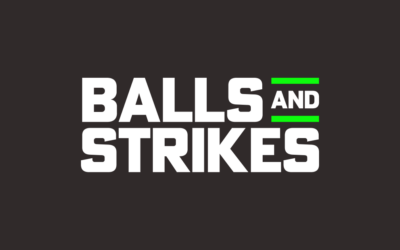 PPP's own Steve Kennedy writes for Balls & Strikes: Conservatives will never stop complaining about cancel culture at elite universities where, despite having a fast track to the judiciary for their fellow travelers in the Federalist Society, they see student...
read more