Our work Is
Just Beginning
We're not going to litigate our way out of our current crisis. But throwing our hands up won't get us anywhere either. It's going to take deep, hard organizing work—a true movement dedicated to real justice, within and outside of our legal system. Will you join us?
The People's Parity Project is made up of law students and attorneys organizing nationwide to end how the legal profession—and the law itself—enables injustice.
We are committed to demystifying and dismantling the coercive legal tools that allow the powerful to get away with violating workers' rights, ripping off consumers, and shielding corporations and the courts from accountability.
KNOWLEDGE
Collect information about how the legal system enables injustice to educate our communities.
SOLUTIONS
Identify and implement best practices to improve how we address pervasive problems.
POWER
Use our collective voice in the legal profession to make the law work for everyone, not just the powerful.
<!=========Events list Template 2.2.5=========>
At 1:00 p.m. ET/10:00 a.m. PT on Thursday, February 9th, join PPP and our featured speakers for a conversation on the first two year's of President Biden's judicial nominations and […]
Find out more »
Save the date for next year's Convening from July 7-9, 2023! We'll gather in Washington, DC, to build community, learn from incredible speakers, and plan campaigns to continue unf*cking the […]
Find out more »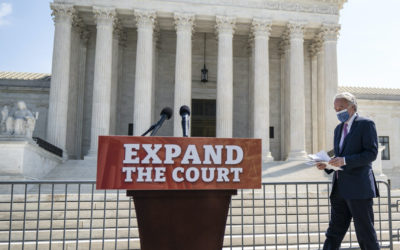 As the U.S. Supreme Court today begins its new term in the wake of its far-right majority repealing the fundamental right to abortion care last June, Senator Ed Markey reiterated his call to #ExpandTheCourt in his new 'zine. Senator Markey's proposed legislation, the...
read more